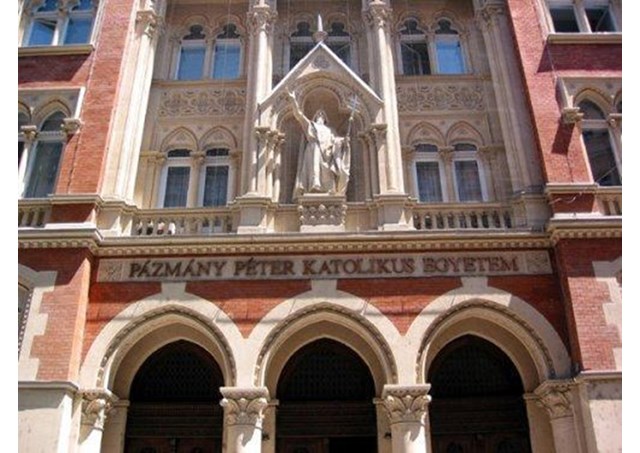 (Vatican Radio) A Catholic university in Hungary has made a course in Holocaust education mandatory for all its students in what supporters have called the first initiative of its kind in Europe. The famed Pázmány Péter Catholic University in Budapest made the announcement amid mounting concern over anti-Semitic incidents. 
Listen to the report by Stefan Bos:
From September students at what is Hungary's main religious higher educational institution must take a course titled "The Holocaust and its memory". 
The university's rector, Szabolcs Szuromi, said the decision was made amid rising anti-Jewish attacks in the country. "Anti-Semitism in any form is incompatible with Catholicism"," he said. The Catholic Church is Hungary's largest denomination.   
Hungary was a close ally of Nazi-Germany during most of World War Two. As many as 600,000 Hungarian Jews were killed in the Holocaust, most of them in 1944. Rector Szuromi wants to ensure that they will never be forgotten.
New Generation
"The university wants that this new generation has an authentic thinking about the Holocaust," he said. "This education can be an example. Not only for Hungarian but for all universities." 
Szuromi adds that the idea has been sparked by recent remarks by Israel's ambassador in Budapest Ilan Mor. He said that Holocaust education was the key to preventing anti-Semitism.
Mor has called the planned Holocaust education unique on a European level. 
It follows several attacks against Jews. In of the the most recent incidents a Budapest resident was detained after cursing two Israelis whom he heard speaking Hebrew, telling them "dirty Jews - it's a shame Hitler didn't finish the job." He added: "If I had a rifle, I'd shoot you." 
Israel's Consul
One of these Israelis was Israel's Consul in Hungary, Motti Rave, the son of a Holocaust survivor.  
Polls show anti-Semitic attitudes have risen in recent years in European Union member Hungary, which is home to Eastern Europe's largest Jewish community outside Russia, of around 100,000.
The country's second most popular political party, the far-right Jobbik, makes regular anti-Semitic statements. 
It has already condemned the mandatory Holocaust education at the Pazmany Peter Catholic University.