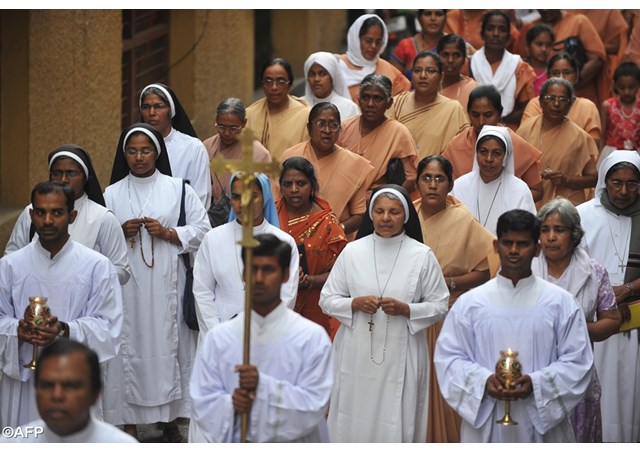 [Vatican Radio]  On 29th May, representatives of 30 different religious orders and associations, made up of 20 different nationalities, will come to Rome for their Third World Encounter. The representatives will be members of new forms of consecrated life.  
The theme of this year's Encounter will be "Opening Pathways: Structures of Communion and Government." Building the work of the two previous Encounters, the delegates will examine the different elements of communion and government in new forms of consecrated life.
Working through means of workshops, conferences and roundtable discussions, the delegates will try to understand the charisms of the new forms of consecrated life.
They hope to pay particular attention to the differences between the associations which have Pontifical Right or Diocesan Right.
Associations and Orders with Diocesan Right are accountable to their local bishop for their work. The Bishop does not decide the order's work for them, but the order is expected to cooperate with him in the local church.
Associations and Orders with Pontifical Right report to the Holy See and the Pope, through the Congregation for Institutes of Consecrated life.
Pope Francis declared 2015 to be a Year for Consecrated life, and wrote an Apostolic Letter to all Consecrated People, in which he called on them to always ask "Are our ministries, our work and our presence  constant with what the Spirit asked of our founders?"
He also implored them not to give in to the temptation of viewing their work solely in numbers and statistics, but reminded them "I am counting on you to wake up the world!"