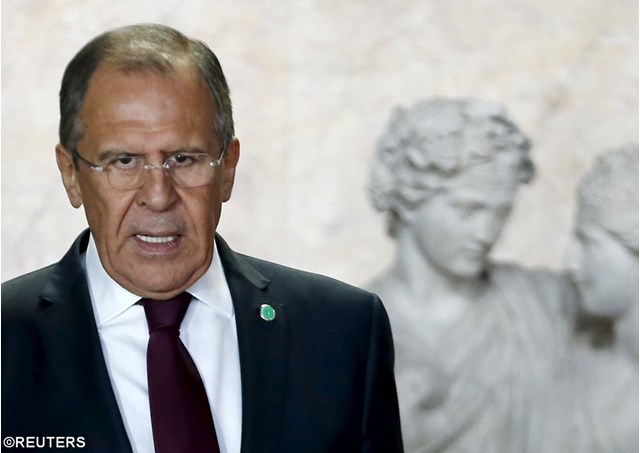 (Vatican Radio)  The secretary-general of the NATO military alliance Jens Stoltenberg has urged Russia to withdraw its forces from Ukraine during his first meeting with the Russia's foreign minister in three months. 
Listen to the report by Stefan Bos:
In front of the cameras, there were still the obligatory smiles and handshakes when they and their staff met around a large round table in Brussels. Yet Stoltenberg revealed he had a tough conversation with Russian Foreign Minister Sergei Lavrov on what he views as Moscow's aggressive actions in Ukraine, including the annexation of the Crimean Peninsula.
"I restated the very strong NATO position on the illegal annexation of Crimea, but also on the very serious situation we see in eastern Ukraine," he said. "I also called upon Russia to withdraw all its forces and support for the separatists." 
He urged Russia to help implement a ceasefire agreed in Minsk, Belarus, between government forces and pro-Russian separatists including the removal of all heavy weapons from front lines in eastern Ukraine and full access for monitors of Europe's security organization OSCE. 
Moscow Denies
Moscow has denied Western accusations it is aiding or supplying anti-government forces in Ukraine. Just before his meeting with Stoltenberg, Lavrov already blamed NATO for the worsening of relations.          
Tuesday's talks came amid escalating tensions in Ukraine. 
Russian television showed footage of the aftermath of what it said was shelling by Ukraine's army on rebel positions. One shell, believed to be from the Ukrainian army, allegedly hit an apartment building killing one civilian. 
Whoever was responsible, shell-shocked residents could be seen near the partly destroyed apartment complex. 
Kiev maintains it is reacting only to aggression by pro-Russian separatists and Russia. It has captured what it claims are two Russian servicemen in eastern Ukraine and plans to prosecute them.   
Despite the escalating crisis, the NATO chief told Lavrov that "the military-to-military channel of communications remains open" between the alliance and Russia, at least for now.