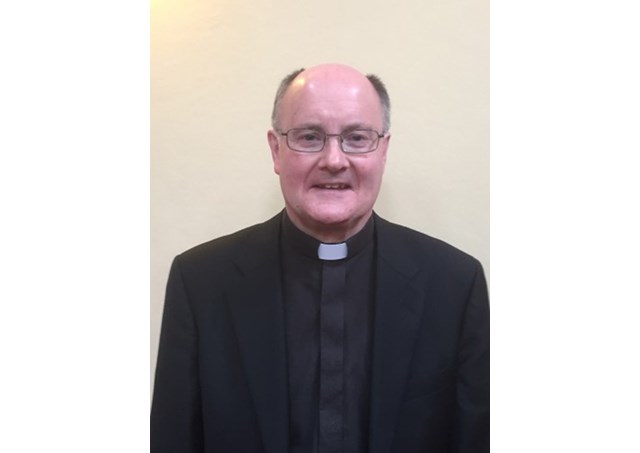 (Vatican Radio)  Pope Francis on Friday (May 14th) appointed Monsignor Patrick McKinney as the new Bishop of Nottingham in Britain. He is currently serving as parish priest of the Church of Our Lady and All Saints in Stourbridge in the Birmingham Archdiocese.  Monsignor McKinney was born in Birmingham on 30th April 1954 and grew up in the city. He began his studies for the priesthood at in St Mary's College, Oscott in 1972, and was ordained to the priesthood on 29th July 1978.
After his Ordination he was appointed assistant priest in the parish of Our Lady of Lourdes, Yardley Wood, Birmingham, and chaplain to St Thomas Aquinas Secondary School, Kings Norton,  Birmingham.  Between 1982 and 1984, he was a student at the Gregorian Pontifical University, Rome, where he gained a Licence in Sacred Theology. Returning to the Archdiocese of Birmingham, he taught fundamental theology in St Mary's College until 1989, when he was appointed Rector of St Mary's College, a post he held for nine years, during which period he was also a lecturer in ecclesiology, the theology of the Church.
He left the College in 1998, and until 2001 he was parish priest of St John's, Great Haywood, and Episcopal Vicar for the north of the Archdiocese of Birmingham. He left the parish in 2001, remaining as Episcopal Vicar until 2006 when he was appointed parish priest of Our Lady and All Saints, Stourbridge and Dean of the Dudley Deanery.
He was made a Prelate of Honour in 1990 and a member of the Metropolitan Chapter of St Chad in 1992, and has served for a time as Chair of the Birmingham Archdiocesan Ecumenical Commission.
Mgr McKinney was appointed tenth Bishop of Nottingham in succession to Most Rev Malcolm McMahon, Archbishop of Liverpool, on 14th May 2015, and will be ordained to the episcopate by Cardinal Vincent Nichols, Archbishop of Westminster, in St Barnabas' Cathedral, Nottingham on Friday 3rd July 2015.
Commenting upon his appointment, Bishop-Elect McKinney issued the following statement:
"Throughout my priestly ministry, now almost 37 years, I have always tried to do my best in whatever has been asked of me. In this I have been deeply conscious of God's abundant grace and mercy, and I have been greatly sustained by the prayerful support of my brother priests, the deacons and religious in the Archdiocese of Birmingham, and by the prayers of the parishioners whom I have been privileged to serve. I will miss them all very much.
Now, as I prepare prayerfully to give of my best in the service of the Diocese of Nottingham, I ask for the prayers of everyone there. I look forward to getting to know all the priests, the deacons, religious, and lay men and women of the Diocese, and also working alongside other Christians and those involved in interreligious work and dialogue in service of the wider community.
I am deeply conscious of the rich legacy left by my predecessors as bishop, especially Bishop Malcolm McMahon, now Archbishop of Liverpool. I know a little of the diocesan You are Living Stones parish renewal programme which he had begun, encouraging everyone in the Diocese to work together in serving the missionary outreach of the Church, and I will do my best to build upon this. I also wish to thank Monsignor Thomas McGovern, for the most able way in which he has acted as Diocesan Administrator this past year, and the College of Consultors who have worked closely with him. I have much to learn as I prepare to take up my new ministry within the Diocese of Nottingham, but am greatly looking forward to it."