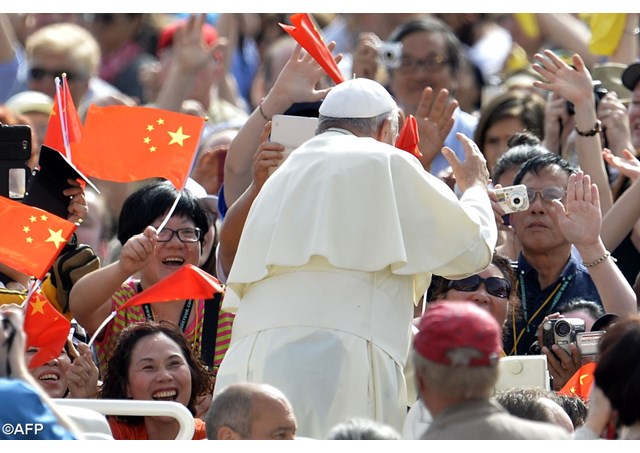 (Vatican Radio) Pope Francis greeted a group of pilgrims from the Chinese diocese of Wenzhou on Wednesday, who were present in St. Peter's Square for the weekly General Audience.
While making his customary turn of the Square to greet pilgrims before the start of the Audience, the Holy Father spotted the pilgrims and decided to stop his conveyance – the "Popemobile" – and go to greet the pilgrims, who carried a placard from their home diocese, Wenzhou.
Wenzhou is a city on the east coast of the Chinese mainland, which counts more than 9 million inhabitants in its metropolitan area, and from which as many as 90% of Chinese immigrants to Italy hail.