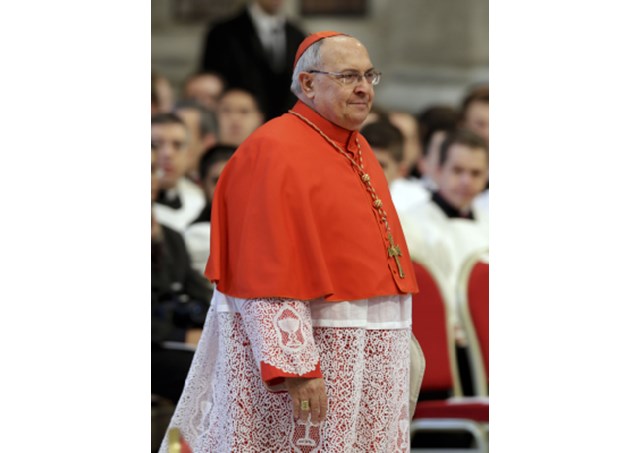 (Vatican Radio) The Prefect of the Congregation for Eastern Churches, Cardinal Leonardo Sandri, was the homilist at Divine Liturgy in the Chaldean cathedral of Baghdad on Friday afternoon. The Liturgy and Cardinal Sandri's participation in it were part of the Prefect's three-day visit to the country, which began on Friday morning.
Click below to hear our report
The official schedule of Cardinal Sandri's brief but intense visit includes a cultural excursion to the National Museum, encounters with the country's Catholic clergy and ecumenical leadership, a trip to Anbar province and the Nineveh Plain to meet with displaced persons – both Christian and Muslim – and with the Caritas team and others assisting them. Cardinal Sandri is also scheduled to meet with diplomats and with Iraqi President Fuad Masum.
In his homily on Friday evening, Cardinal Sandri focused on the reading proclaimed from the Acts of the Apostles, in which St. Paul appears before King Herod Agrippa (Acts 26:1-32). He renewed his call – and the Holy Father's – for assistance from the international community in favor of all those facing persecution in Iraq, and especially for the country's suffering and sorely tried Christian community, thanking the UN's High Representative for Iraq for his presence at the Liturgy.
Cardinal Sandri had particular words of encouragement for the Christians of Iraq. "The Cross of the Son of God continues to be planted in this land," he said, "in order that the definitive event of the Resurrection might embrace and involve every man – as we read in the Prophet Isaiah and as it is recalled in the Gospel according to St. Luke: 'All flesh shall see the salvation of God.'"