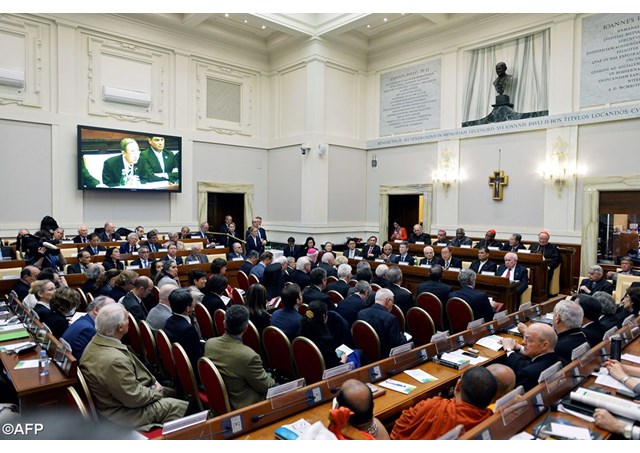 (Vatican Radio) The Pontifical Academies of Sciences and Social Sciences on Tuesday hosted a workshop at the Vatican called Protect the Earth, Dignify Humanity.
The meeting included the participation of United Nations Secretary-General Ban Ki-Moon and the Italian President Sergio Mattarella.
One of the organizers of the event was Member of the Pontifical Academy of Science and climate scientist Veerabhadran Ramanathan of the University of California at San Diego. 
Listen to the full interview with Dr. Veerabhadran Ramanathan:
"We have not taken any action on climate change in spite of overwhelming science," he told Vatican Radio.
"The issue has become…a huge moral and ethical issue," Dr. Ramanathan continued. "This involves the type of planet we are leaving behind for future generations. 
"The other important moral dimension is that most of the emission of this global-warming pollutants is coming from the wealthy one billion, but the worst consequences of that will be experienced by the poorest three billion," he added.
Dr. Ramanathan said religious leaders have to become part of the debate, because they represent the voice of morality.
"Once it has become a moral issue, scientists like me have no authority to speak about it, then I think of this whole climate change problem has gone into the domains of religion, and the Catholic Church, I feel, is one of the most powerful supporters of protecting the earth and being good stewards of the planet,"  he said.
The scientist said he was also pleased with the involvement of both Pontifical Academies, because it brought together natural scientists with social scientists to tackle all sides of the issue.
"To my mind, it is the first time there is a meeting being held between science, policy, and religion, so it is a historic meeting," he said.