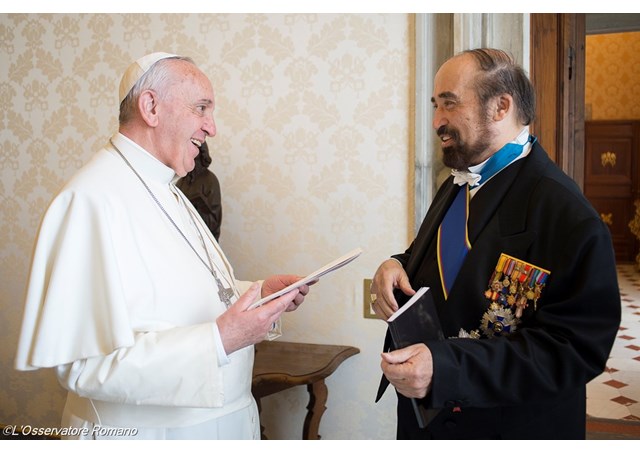 (Vatican Radio) Pope Francis met with Colombia's new ambassador to the Holy See, Guillermo León Escobar Herrán, who presented his  Letters of Credence on Saturday, marking the start of his appointment.
Ambassador Escobar is not new to diplomacy in the Vatican. This is his second posting as the Colombian ambassador to the Holy See. He served in this role the first time from, 1998 to 2007, during the pontificates of both John Paul II and Benedict XVI.
Ambassador Escobar came to diplomatic work after a career in education. Having earned a doctorate in philosophy, literature and education, he taught in all of these faculties, as well as theology, at the pontifical university in Medellin. More recently, he taught political sociology at the Pontifical Gregorian University in Rome.
The 71-year-old diplomat has significant experience in serving the Catholic Church, acting as a consultor for the Pontifical Council for the Family (1998-2005) and for the Pontifical Council for the Laity (2008-2014). He was also a member of the theological commission of the Latin American Episcopal Council (CELAM), from 1997 to 2011.