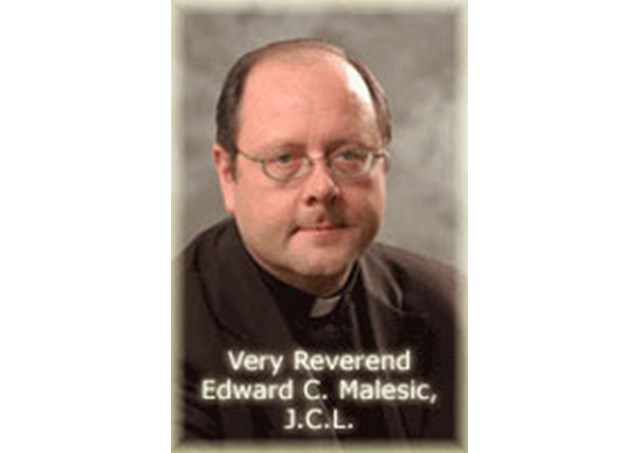 (Vatican Radio)  Pope Francis has nominated Father Edward C. Milsec as bishop of the Diocese of Greensburg in Pennsylvania, USA.
The Holy Father also accepted the resignation of Bishop Lawrence E. Brandt, the former bishop of Greensburg, according to Canon 401 §1 of the Code of Canon Law.
Biography
Fr. Edward C. Malesic was born on August 14, 1960 in Harrisburg, Pennsylvania. 
He obtained a Bachelor of Arts in 1983 and a Master in Divinity in 1987 from the Pontifical College Josephinum in Columbus, Ohio.  In 1998 he received his Licentiate in Canon Law from the Catholic University of America in Washington, D.C.
He was ordained a priest for the Diocese of Harrisburg on May 30, 1987.
Up to now, Bishop-elect Malesic was the Pastor of Holy Infant Parish  in York Haven and Judicial Vicar of the Diocese of Harrisburg.