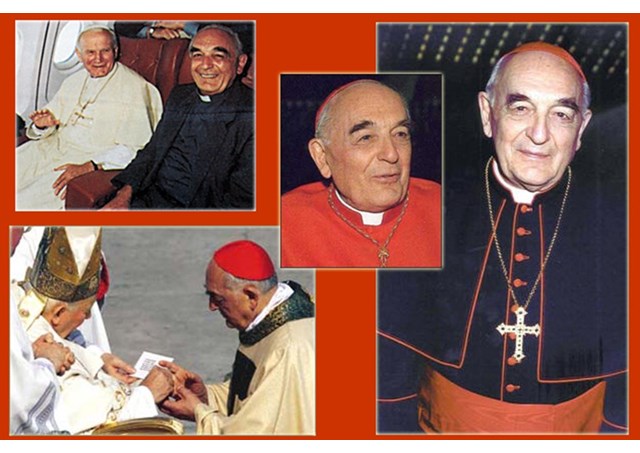 (Vatican Radio) Pope Francis sent a telegram of condolence, on learning of the passing of Cardinal Roberto Tucci SJ, who died on Tuesday afternoon in Rome, five days shy of his 94th birthday.
Addressed to Fr. Adolfo Nicolas SJ, Superior General of the Society of Jesus, the telegram expresses the Holy Father's heartfelt sympathies and recalls with gratitude Cardinal Tucci's valuable service over several decades as chief editor of the Italian Jesuit journal of affairs, La civiltà cattolica, as a theological expert at the II Vatican Council, as Director Ggeneral of Vatican Radio, and in particular as coordinator of papal trips outside Italy under Pope St. John Paul II.
 "He leaves us with the memory of an industrious and dynamic life, spent in the coherent and generous fulfilment of his vocation as a religious man mindful of the needs of others, and a pastor faithful to the Gospel and to the Church, following the example of St. Ignatius," the telegram reads.
Pope Francis goes on to say, "I raise fervent prayers that the Lord might receive him in joy and eternal peace, and I offer you and to your Jesuit brethren the consolation of my apostolic blessing, the sign of my intense participation in our sorrow."
Cardinal Tucci SJ granted several interviews to Vatican Radio's English Service through the years.
From the Vatican Radio archive, we bring you this interview with Veronica Scarisbrick, in which Cardinal Tucci SJ looks back on the first visit by Pope St. John Paul II to his native Poland, and discusses his stance on religious liberty.
Click below to listen