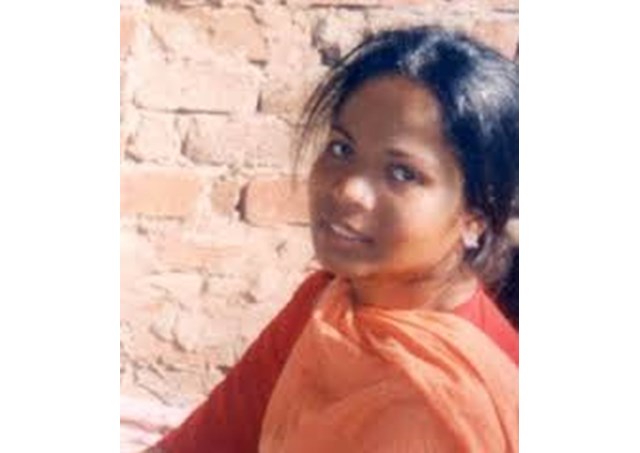 (Vatican Radio) At Wednesday's General Audience, Pope Francis gave a special greeting to Asia Bibi's husband and daughter. 
Aasiya Noreen is a Pakistani Christian woman who was convicted of blasphemy against the prophet Mohammed in 2010 and sentenced to hanging by a district court. 
The conviction must still be upheld by Pakistan's Supreme Court before the sentence can be carried out.
Listen to the report by Devin Watkins: 
Asia Bibi's lawyer held a press conference Tuesday in Rome to appeal to the Italian Parliament and to the international community to put pressure on the Pakistani government in support of her release. 
She has become an international symbol of the injustice and abuse of the blasphemy law, never ceasing to proclaim her innocence. 
In an interview with Vatican Radio's Francesca Sabatinelli, Asia Bibi's lawyer Joseph Nadeem spoke about the importance of the international community's pressure concerning her future.
'The last chance is a presidential pardon, [which] could happen if the international community will pressurize the Pakistani government and ask for the freedom of Asia Bibi.
'We already submitted two applications in the Supreme Court for the appeal hearing, but the Chief Justice rejected our applications because they asked to wait for the suitable time.  It could take one to four years.'
The family remains positive in the face of difficulty.
'If the Church will get involved it could be [easier to secure her freedom].'