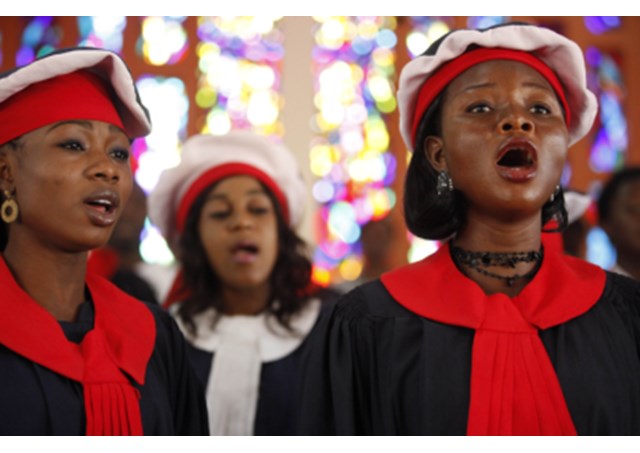 The Secretary General of the Catholic Secretariat of Nigeria (CSN), Fr. Ralph Madu has declared that Nigeria needs a profound cultural renewal which will enable her to rediscover those values which can serve as the solid basis for building a brighter future for all.
Fr. Madu made this assertion in his welcome address to participants at the Interfaith Dialogue between Catholic and Muslim youths. The meeting was organised by the Young Catholic Students of Nigeria (YCSN) and Muslim Youths in Abuja. It took place, recently, at the Daughters of Divine Love Retreat and Conference Centre (DRACC) in Abuja. The theme of the meeting was, "Our Faith, Our Culture."
According to the Secretary General, "Our present crises – be they economic, leadership crises, insecurity, religious, environmental and social – are also moral crises." He continued, "They require us to rethink the path which we are travelling together. Specifically, they call for a lifestyle marked by sobriety and solidarity, with new rules and forms of engagement, one which focuses confidently and courageously on strategies that actually work," Fr. Madu said.
Fr Madu further stated that the country needs a peaceful and conducive atmosphere to facilitate the building of a desired strong nation.
Speaking on the relevance of the programme, Fr. Madu stated that interaction and mutual relationship between youths of the two major religions in the country is an essential factor for the promotion of peace and unity in the country. He added that this will help in healing the wounds of, "hatred and ignorance and suspicion that for a long time have characterised our relations in Nigeria," he outlined.
Speaking at the same occasion, Director General of the Institute for Peace and Conflict Resolution, Professor Oshita Oshita stressed the need to entrench the culture of peace and tolerance in the country's communities describing the youth as veritable agents for the promotion of this desired goal. He noted that the gathering was very strategic because the country has been faced with challenges of managing faith and culture-related peace and security.
The Director General's presentation was delivered by Chukwuemeka Mbah, Coordinator of External Conflict Resolution programme at the Institute.
Welcoming participants and other invited guests to the programme, the National President of YCS, Uchenna Enebe outlined the objectives of the programme adding that interfaith dialogue would promote cordial relations among all groups of Nigerians. In his words, "Our faith and culture are strong powerful tools which must be harnessed properly to ensure peace; therefore we are to utilise them to wage war against those who might try to disintegrate us," he said.
The participants were also addressed by Mgr. Hypolite Adigwe, the National Chaplain of the Young Catholic Students of Nigeria.
(Catholic News Service Nigeria)
e-mail: engafrica@vatiradio.va