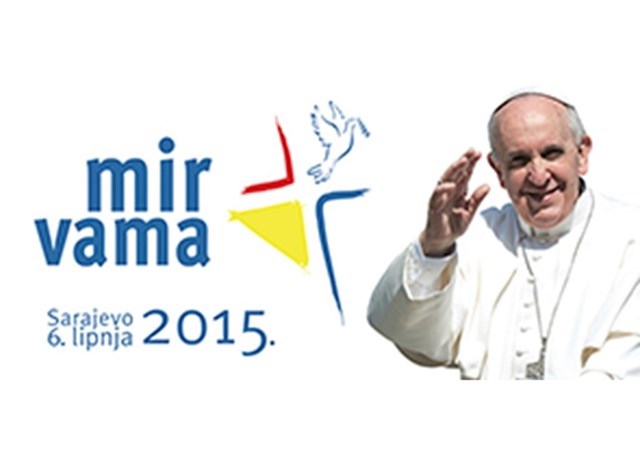 [Vatican Radio] The Vatican has released the programme for Pope Francis' upcoming trip to Sarajevo, the Capital city of Bosnia and Herzegovin, taking place on Saturday June 6th. The one-day visit will be the Holy Father's 9th trip outside of Italy.
After an early departure from Rome's Fumicino Airport, the Pope's plane will touch down at Sarajevo airport at 9am local time. After an official welcome he will be taken to the Presidental Palace for courtesy visit to the President of the Republic of Bosnia and Herzegovina, Mr Mladen Ivanic. He will also deliver a speech to the members of the Government of Bosnia and Herzegovina.
The highlight of the trip will be a Mass held in the city's Kosevo stadium, at which the Holy Father will preside and deliver the Homily.
Later in the day he will also hold meetings with the Bishops of Bosnia and Herzgovina, ecumenical leaders and leaders of other religions and will visit the Diocesan "John Paul II Youth Centre."
After a brief farewell ceremony at Sarajevo airport, the Holy Father will board his plane for his journey back to Italy. He is scheduled to arrive in Rome at 9:20pm, Rome time.  
The last Pope to visit Bosnia and Herzegovina was Pope St John Paul II, in 2003. His trip helped to draw attention to the need to reconstruct the Church in the country, which underwent a brutal war from 1993-95, due to the break up of the former state of Yugoslavia.
It is estimated that about 15% of the population is Catholic.