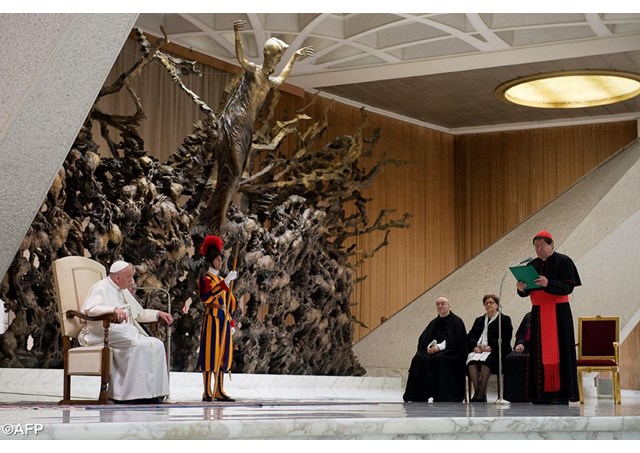 (Vatican Radio) The Congregation for Institutes of Consecrated Life and Societies of Apostolic life issued a final communiqué on Monday morning, announcing the release of the Concluding Message following the five-day International Congress for Formators under the sponsorship of the Congregation that concluded on Saturday.
The focus of the Congress was on forming the people who, in turn, are – or will be – responsible for the formation of people in religious life – and the theme of the Concluding Message followed the structure of the Beatitudes as proclaimed by Christ in the Sermon on the Mount, and recounted in the Gospel according to St. Matthew (5:1-10).
Click below to hear our report
Signed by the Prefect of the Congregation, Cardinal João Braz de Aviz, the final Message included a list of twelve priorities for those responsible for forming formators, ranging from the need to cultivate an intense, personal life of prayer, to the importance of showing the joy of religious life – especially to young people, and the need to be fearless companions along the way of Christian life for all those under their care.
"Dear formators," the Message concludes, "The Church loves you, appreciates you, and prays for you: without your service consecrated life could not exist."
The Congress opened on April 7th, and concluded on Saturday, April 11th, with Pope Francis granting a special audience to the more than 12 hundred participants, in Paul VI Hall.