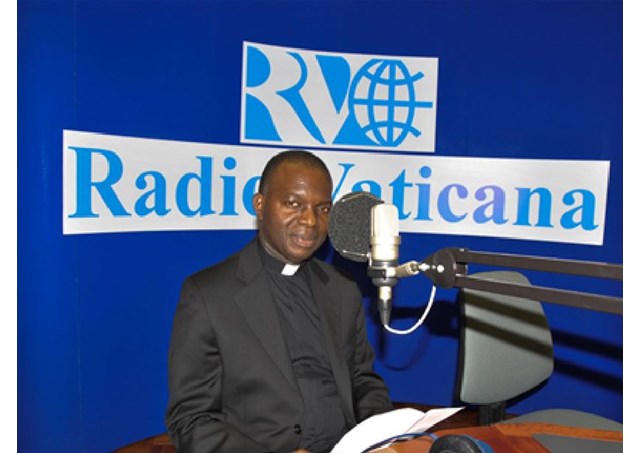 The Holy Father, Pope Francis on Tuesday made several appointments in Congo DR. He has nominated as new Bishop of the Diocese of Kalemie-Kirungu, Fr. Christophe Amade, a 'White Father' who was until his nomination the Provincial Superior of the Missionaries of Africa in Central Africa.
Also appointed are two Auxiliary Bishops for the Archdiocese of Kinshasa which is headed by Cardinal Laurent Monsengwo. The two Auxiliaries are Fr. Donatien Bafuidinsoni, a Jesuit priest appointed together with Mgr. Jean-Pierre Kwambamba Masi.
Mgr. Kwambamba, in particular, has been a very visible face at many papal ceremonies presided over by Pope Francis. This is because he has been an official of the Office for the Liturgical Celebrations of the Supreme Pontiff.
There are several priests in the Vatican who serve the Church as papal masters of ceremony. Some of them have been part of the office from the time of Pope emeritus Benedict XVI. The papal masters of ceremony also assist cardinals when needed in Rome. The masters of ceremony fall under the guidance of Monsignor Guido Marini, the Master of Pontifical Ceremonies.
The high number of Catholics in a diocese may necessitate the appointment of one or more auxiliary Bishops. The Archdiocese of Kinshasa is said to have an approximate population of more than 11 million inhabitants of whom about 56% are Catholics.
Auxiliary Bishops are assistant Bishops who do not have ordinary jurisdiction of any kind. The diocesan Bishop maintains full and total jurisdiction, authority and administrative competence.  According to Canon 403, an auxiliary bishop can be appointed if the pastoral needs of a diocese suggest it.
It is common practice that the Diocesan Bishop will consult his Auxiliary Bishop before others about "cases of major importance, especially of a pastoral character." This is because the episcopal status of the Auxiliary Bishop confers on him a higher rank than anybody else in diocese in terms of hierarchy.
(Fr. Paul Samasumo)
e-mail: engafrica@vatiradio.va