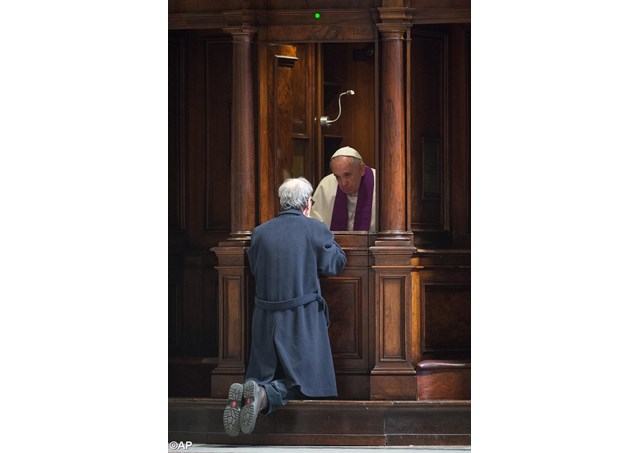 "A gyónás Isten gyengédségének szentsége, így ölel át bennünket."
La Confessione è il sacramento della tenerezza di Dio, il suo modo di abbracciarci.
Sacramentum Poenitentiae est sacramentum Dei amoris eiusque modus nos amplectendi. 
La Confesión es el sacramento de la ternura de Dios, su forma de acogernos.
Spowiedź jest sakramentem czułości Boga, sposobem, aby nas przytulić.
Confession is the sacrament of the tenderness of God, his way of embracing us.
Die Beichte ist das Sakrament der zärtlichen Liebe Gottes, seine Art uns zu umarmen.
A Confissão é o sacramento da ternura de Deus, a sua maneira de nos abraçar.
La Confession est le sacrement de la tendresse de Dieu, sa manière de nous embrasser.
سَر الاعتراف هو سر حنان الله، انه طريقته لمعانقتنا.