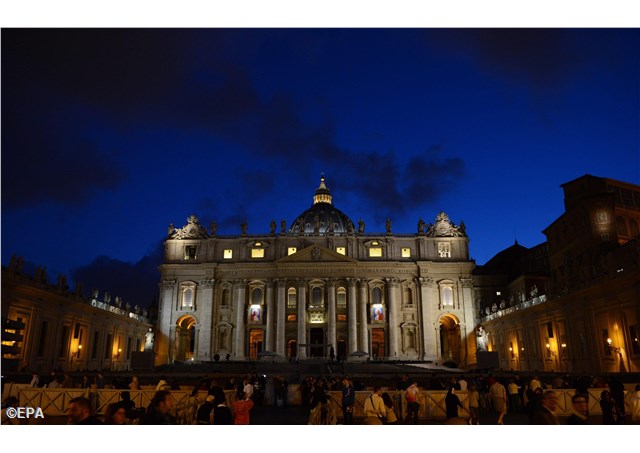 (Vatican Radio) St Peter's Basilica will go dark for one hour Saturday evening, joining once again the international "Earth Hour" effort to raise awareness about climate change. 
The annual initiative, which began in 2007, invites cities around the world to turn off the lights on their national monuments and public buildings, as well as in offices, shops and homes, to help raise awareness about the need to adopt more environmentally sound practices.
Earth Hour is being observed 28 March in major cities across the world, from 8:30 p.m. to 9:30, local time in each country. This year in Rome, the Great Synagogue and the Great Mosque will join the initiative for the first time.