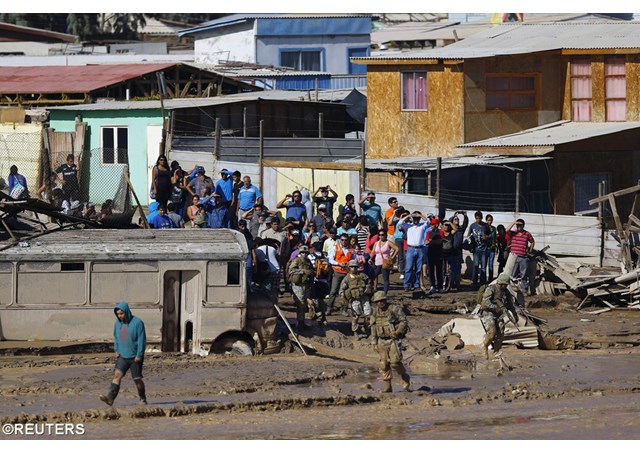 (Vatican Radio) Pope Francis has sent a Telegram signed by the Secretary of State Cardinal Parolin concerning the recent and severe flooding in Chile and Peru.
Abnormally heavy rains on Wednesday and Thursday in the Atacama Desert in Chile's north, have swollen rivers and caused flash floods.  Nine people are confirmed dead and at least nineteen people are missing.  
The following is a translation of the text of the Pope's telegram:
Due to the severe flooding affecting areas of Peru and Chile, and which have caused casualties and heavy damage to property, the Holy Father is offering prayers for the eternal rest of the deceased and calls for the Lord to grant consolation and strength to those affected by this disaster. 
The Holy Father furthermore exhorts all institutions and all people of good will, motivated by sentiments of fraternal solidarity and Christian charity, to provide assistance in order to overcome these difficult times.