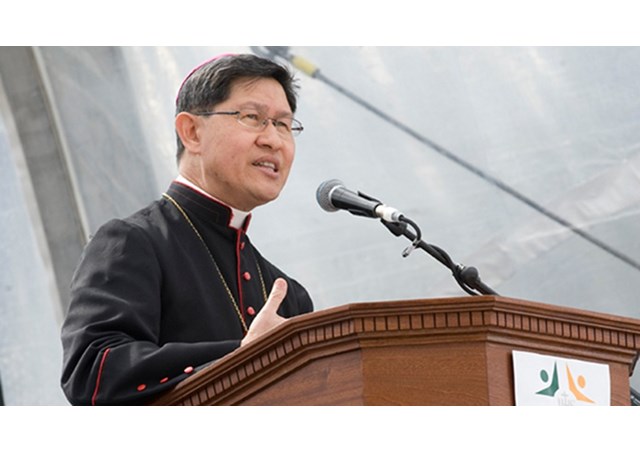 (Vatican Radio) The president of the Philippines has invited three Catholic bishops to join a council of leaders that will study the proposed peace deal with the country's largest Moro rebel group.
The three bishops include Cardinal Luis Antonio Tagle of Manila, Cardinal Orlando Quevedo of Cotabato and Archbishop Socrates Villegas, president of the episcopal conference.
Other members of the council include former Chief Justice Hilario Davide, Jr., Jaime Augusto Zobel de Ayala, Howard Dee, and Bai Rohaniza Sumndad-Usman.
President Benigno Aquino III said on Friday these "citizen leaders" would stand as independent convenors to objectively evaluate the Bangsamoro Basic Law (BBL). They are to gather other respected leaders to spearhead a National Peace Summit to deliberate and discuss how the proposed BBL can be improved.
The president seems to be moving ahead with the proposed peace deal, despite public outcry that followed the bloody Mamasapano incident in January that killed 67 people.
Some citizens have urged the president to abandon the peace deal framework, which  was signed a year ago by the government and the Moro Islamic Liberation Front.