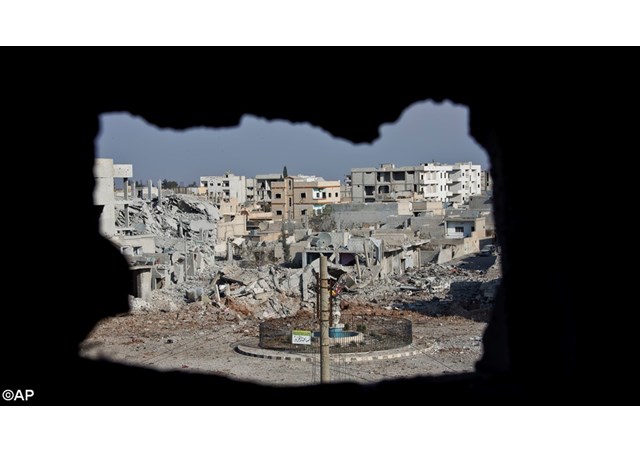 (Vatican Radio) At least 400 children in Syria have been recruited by the so-called "Islamic State" over the past three months, one monitoring group said Tuesday.
Listen to Ann Schneible's report:
According to the Syrian Observatory for Human Rights, the children were recruited near schools, mosques and in public areas where the militant group carries out killings and brutal punishments on local people.
All under the age of 18, the so-called "Cubs of the Caliphate" have been receiving military training and hardline indoctrination, according to the British-based observatory.
The "Islamic State" militants have been seeking to dominate of the region through a violent campaign which has centered on Syria, Iraq, and now Libya.
Jesuit Fr. Samir Khalil Samir runs the Beirut, Lebanon center for academic dialogue between Arab Christians and Muslims, CEDRAC (Center for Documentation and Research on Arab Christianity).
He told Vatican Radio "the Islamic State is looking to places where there are problems and to dominate bit by bit various regions of the Middle East."
"Other than Syria and Iraq which are the foremost focus, they have turned to Libya seeing that there was a conflict between the government and the Shi'ites," he added
Islamic State declared a caliphate last year in territory it controls in Syria and Iraq and is being targeted by U.S.-led air strikes in both countries.