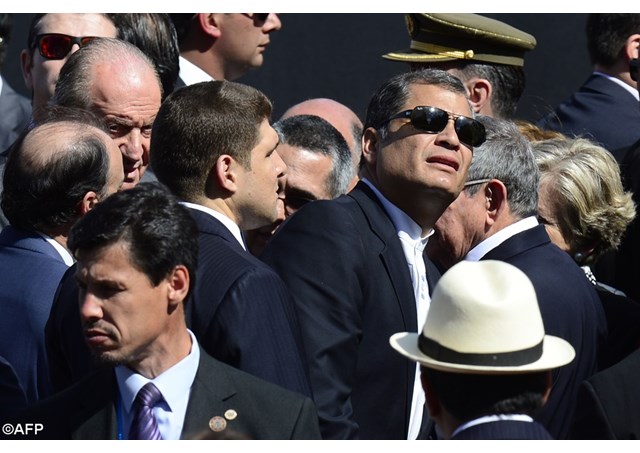 (Vatican Radio) Ecuador's President Rafael Correa is accusing the CIA of infiltrating the oppostion and trying to ferment a coup against him. 
As James Blears points out: there's a history to his suspicions. 
Listen to the report by James Blears:

 
In his weekly Presidential Address President Rafael Correa accuses the  Central Intelligence Agency, better known as the CIA, of being increasingly involved in the political oppostion with the avowed aim of dragging the country into chaos.  
What he terms a CIA presence has the specific goal of weakening the Government.  
He's also accusing the oppositon of trying to exhaust the Govenment with a series of coodinated nationwide protests. 
In 2013, the Ecuadorian news agency ANDES accused the CIA of plotting to assassinate Correa. 
In 2009 he'd denied the United States continued use of air bases for anti narcotics surveillance. 
And Ecuador's granted Wilileaks founder Julian Assange asylum in its London Embassy. 
Back in 1963, the CIA led a coup which deposed President Carlos Julio Arosemena. He'd criticised the United States and supported Fidel Castro's revolution in Cuba.