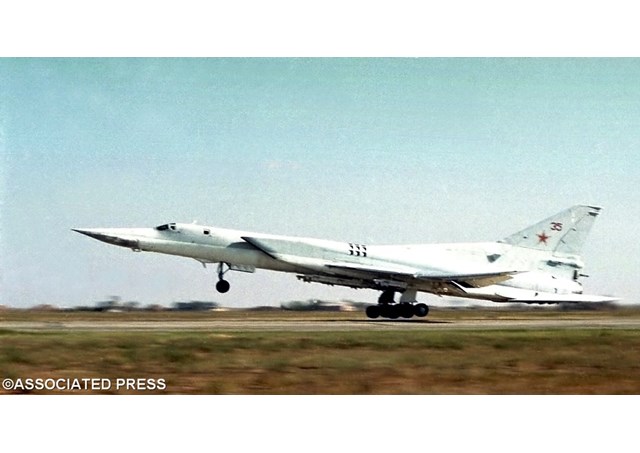 (Vatican Radio) Russia is moving state-of-the art missiles to its westernmost Baltic enclave and nuclear capable-bombers to Crimea as part of massive military exercises, making it easier to hit member states of the NATO military alliance, the Russian Defence Ministry said. The decision comes amid the worst East-West standoff since the Cold War over the conflict in Ukraine with Moscow condemning a decision by Ukrainian legislators to change a special status law for areas held by pro-Russian separatists. 
Listen to the report by correspondent Stefan Bos: 
A Defence official said Iskander missiles will be sent to the Kaliningrad region that borders NATO member states Poland and Lithuania. The missiles, which are able of striking enemy targets up to 310 miles (500 kilometres away), can be equipped with a nuclear or conventional war heads. 
From Kaliningrad they could hit several NATO member states. 
Additionally, the Defence Ministry says, Russia will deploy long-range, nuclear capable bombers to what was Ukraine's Crimean Peninsula, which Russia annexed last year.  
The stationing of the state-of-the-art weapons art part of ongoing Russian military exercises this week ranging from the Arctic to the Pacific ocean. 
NATO THREATENED?
In the five-day Arctic drills alone some 38,000 troops backed by tanks as well as 41 war ships, 15 submarines, 110 jets and choppers are taking part, officials said. 
Russia's decision to move weapons and troops closer to NATO member states underlines Moscow's anger over NATO's decision to bring forces closer to Russia's borders and tensions with Kiev. In one of the latest NATO movements, four Polish NATO MiG-29s reportedly flew training missions in Lithuania on Monday, under the command and control of an alliance AWACS surveillance aircraft in a small corridor between Belarus and the Kaliningrad region. 
The mission prompted the Russian military in Kaliningrad to scramble half a dozen fighter jets to monitor the exercise. Monday's AWACS mission was flying from Oerland airbase, near Trondheim in Norway.  
Polish Defence Minister Tomasz Siemoniak warned Tuesday that a battery of U.S. anti-aircraft Patriot missiles will be coming to Poland later this month for a major exercise. He previously said 10,000 foreign troops will be taking part in NATO exercises in Poland this year, the highest number ever
NATO says the military movements are in response to Russia's actions in Ukraine and part of efforts to reassure members in eastern Europe, especially Baltic states, which are concerned the conflict could spread.  
The West has accused Russia of supporting pro-Russian rebels with weapons and troops, charges Moscow denies. Polish Prime Minister Ewa Kopac said in a separate statement that Russia's military movements are also aimed at pressuring European Union nations as they consider new sanctions against Russia over Ukraine, though no decision was expected when EU leaders meet Thursday in Brussels. 
SPECIAL STATUS 
Russia's announcement came while Ukraine's parliament angered Moscow by approving changes to a special status law which would allow more self-government to areas controlled by pro-Russian separatists in Eastern Ukraine. 
The changes say the legislation will only come into force after local elections monitored by international observers and according to Ukrainian law. 
And the amendments envisage the pull-out of what they describe as "all illegal armed groups from the Donetsk and Luhansk regions", a clear reference to rebels. 
However Russia's Foreign Ministry said the proposals put before Ukraine's Parliament included "terms never discussed during peace talks" in Minsk, Belarus. Donetsk rebel leader, Denis Pushilin, even called it "a breach of the spirit and letter of the Minsk peace accords."  
At the same time at least some ceasefire violations have been reported in the ongoing conflict that is believed to have killed more than 6,000 people.