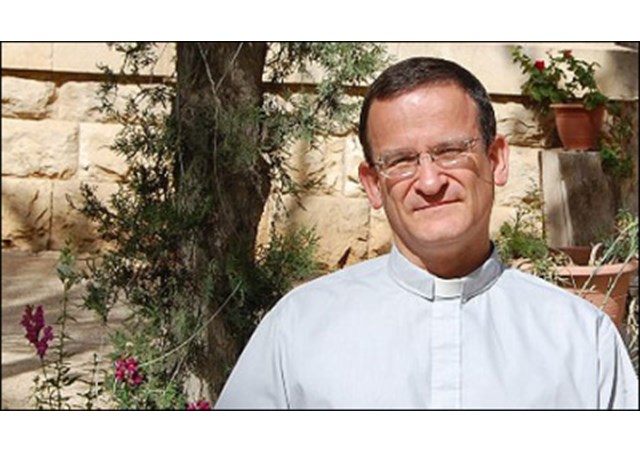 (Vatican Radio) As right-wing Israeli leader Benjamin Netanyahu celebrates his latest election victory, analysts are asking what hopes remain for any peace negotiations with the Palestinians.  In the run-up to Tuesday's vote, the Likud party leader ruled out the creation of a Palestinian state in what he called the current context of rising Islamic extremism and  instability in the Middle East.
Jesuit Father David Neuhaus is in charge of the small Hebrew-speaking Catholic community in Israel. He wasn't surprised by Netanyahu's win in the polls, but he says this election victory may also provide new impetus for the international community to step up its pressure on the Israeli government and provide an alternative vision for lasting peace in the region….
Listen to Fr Neuhaus speaking with Philippa Hitchen: 
Fr Neuhaus says he thinks a lot of people chose Netanyahu because they felt there was no real opposition. The Likud leader's main rival, he says, was "not someone who was politically astute" but someone who spent most of his campaign attacking Netanyahu and his wife instead of focusing on a vision for the future of Israeli society…
Asked about the bleak prospects for peace with the Palestinians, Fr Neuhaus says there is a lot of election rhetoric at the moment and Netanyahu is not someone known for his "coherence or consistency". Secondly, Fr Neuhaus believes that with the Likud leader heading a right-wing government, the international community may be persuaded to step up pressure and support the Israeli opposition in its call for justice and peaceful transformation. The worst scenario, Fr Neuhaus says, would be a national unity government which would leave no valid opposition inside the country.
Fr Neuhaus notes that Israel is very economically dependent on the international community, which must increase all forms of pressure and speak out against "such a situation which is more and more blatantly unjust for a people that has been waiting for decades for recognition of its national rights"….
Fr Neuhaus also believes that Netanyahu is very sensitive to criticism from the United States, though he has recently tried to develop his own base of support by focusing on internal American divisions. Now that the newly re-elected leader has clearly voiced his vision for society, the international community must show that this vision is not shared and that Israel will pay a high price for it…….
Less than a year on from Pope Francis' visit to the region, Fr Neuhaus says the Pope continues to offer an alternative vision that stands in stark contrast to the views of Netanyahu and his closest allies....