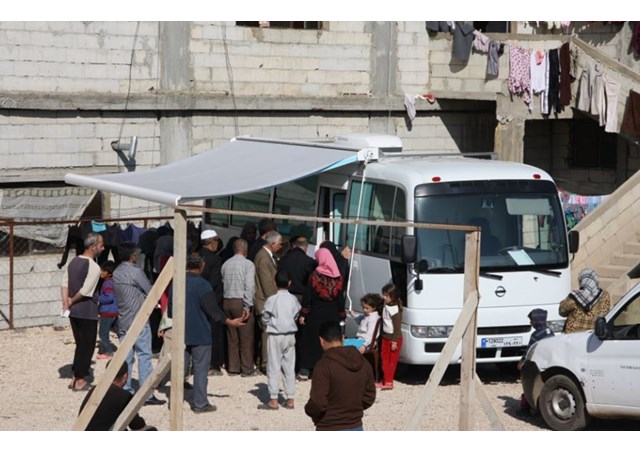 (Vatican Radio) This week will mark the fourth year since the beginning of the uprising in Syria, and a political solution to the crisis continues to be nowhere in sight.
The humanitarian situation is growing worse, and fewer and fewer people have adequate access to health care. Before the conflict began, Syria possessed an advanced health care system, but now more than half of all hospitals have been destroyed or severely damaged due to the war.
"The Syrian crisis has become one of the worst humanitarian disasters of our time. Sixteen million people in the region are in urgent need of humanitarian assistance," said Oliver Hochedez, Emergency Relief Coordinator for Malteser International, the humanitarian relief agency of the Sovereign Order of Malta.
Listen to the interview by Christopher Wells with Oliver Hochedez: 
Together with local partner organizations, Malteser International provides medical assistance to refugees and displaced persons in Syria, Lebanon and Turkey.
"The situation is still very volatile," Hochedez told Vatican Radio. "It's catastrophic, especially for the civilians living still in Syria. Violence and the conflict continues unabated so far."
Hochedez said more than 200,000 people have been killed since the beginning of the conflict four years ago, and humanitarian aid workers within Syria face difficult and dangerous conditions.
"Malteser International is working mainly in the health sector, and if we watch the health sector especially in Syria, it has nearly collapsed in the last four years," he said. "It's absolutely difficult to reach people – civilians – there, to offer basic health care because you don't have any more enough doctors, enough nurses, the infrastructure is destroyed, so the situation is really very precarious."