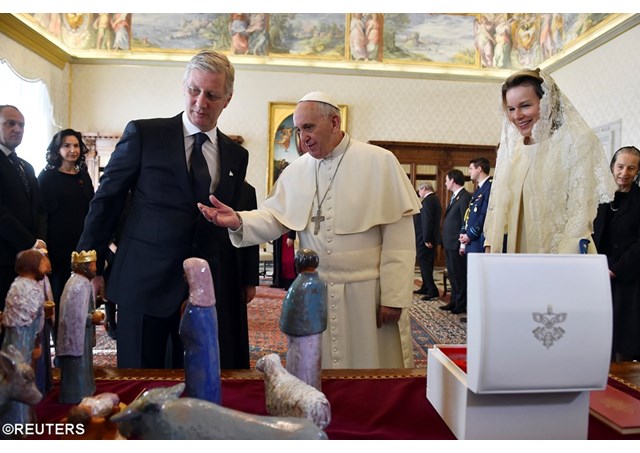 (Vatican Radio) Pope Francis on Monday met with His Majesty Philippe, King of the Belgians, and Queen Mathilde, who subsequently met with His Eminence Cardinal Secretary of State Pietro Parolin, accompanied by Archbishop Paul Richard Gallagher, secretary for Relations with States.
A statement by the Holy See Press Office said the talks were "cordial", and the good bilateral relations between Belgium and the Holy See were confirmed.
The parties also discussed other matters of mutual interest, such as social cohesion, the education of the young, the phenomenon of migration, and the importance of intercultural and interreligious dialogue.
Mention was then made of various problems of an international nature, with special reference to the future prospects of the European continent.