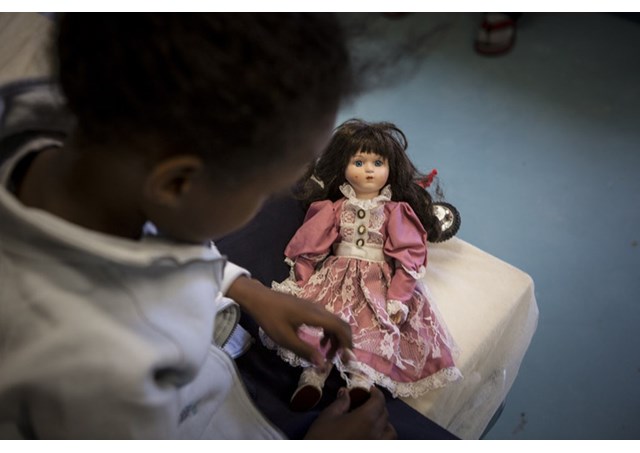 (Vatican Radio) In just the first two months of 2015, the number of migrants and refugees who have crossed the Mediterranean, from Libya for Italy in the hopes of a better life, has increased a staggering 69 per cent compared with the same period last year.
Italian officials released figures indicating nearly 8,000 people made the crossing so far this year, with at least 350 people dying at sea.
With unaccompanied children often among the migrants landing on Italy's shores, aid workers have taken on the important work of placing the children in appropriate care.
Listen to the report by Laura Ieraci:
The hundreds of children and minors that have made the treacherous journey across the Mediterranean Sea, unaccompanied by adult family members, are a sure sign of the gravity of life situations in Africa and the Middle East. The majority are from Eritrea and Somalia, while others come from Gambia, Mali, Ivory Coast, Senegal, Nigeria and Guinea.
Eighty-eight of these children were placed in Italian child care facilities at the end of February, reported Save the Children. They were transferred from the Italian island of Lampedusa to Sicily, after spending nearly two weeks in a facility designed to accommodate people for only 48 hours.
Dozens of others have been placed in previous months. But the process seems slow. Acccording to Save the Children, more than 700 unaccompanied children still live in initial reception facilities in Italy, while they wait to be placed in child care. But at least they are safe.
Save the Children, which has been mandated to address the immediate needs of child migrants at the reception centre in Lampedusa, has also interviewed them about their journeys. The stories they tell are disturbing.
They tell of being exploited, beaten and abused by traffickers; others were kidnapped and tortured until their families paid a ransom.
Some of that is what happened to Yusuf, 17, who fled the conflict in Gaza last summer with his childhood friend, in an attempt to reach Europe. But they were kidnapped by traffickers in Lebanon, who threatened their lives and extorted money from their families. They eventually made it to Libya, through Sudan, and paid passage to Italy, landing in Lampedusa last month.
"There were about 250 people on the boat, it had two levels and some Africans were put below," he said. "The traffickers had guns and if you talked they said they would throw  you overboard or shoot you. The trip to Italy took 13 hours. We were so scared being in the boat but when we saw the rescue ship were overjoyed."
Yusuf and his friend hope to make their way to Germany or Sweden eventually and one day even bring their families.
In cases where unaccompanied minors have family members in Italy or in other European countries, Save the Children is seeking to facilitate reunification.