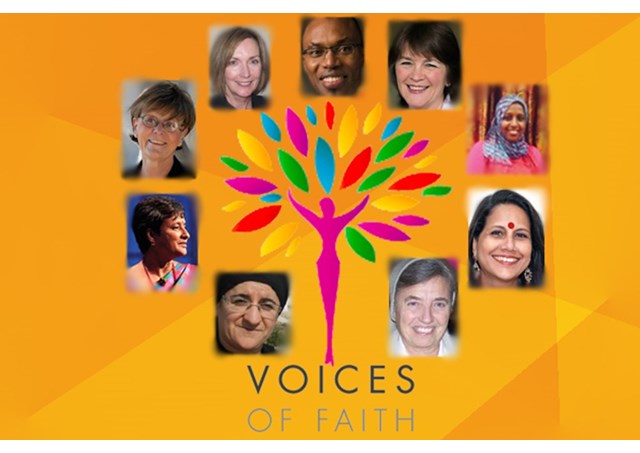 (Vatican Radio)  The second annual Voices of Faith storytelling event takes place in  the Vatican Sunday, as women from ten countries and four  continents gather in the Casina Pio IV to celebrate International Women's Day. 
The initiative was launched last year by Catholic philanthropist Chantal Goetz "to enhance the dignity, participation and leadership of women and girls through persistent and good storytelling."
Voices of Faith is jointly supported by the Fidel Goetz Foundation and Caritas Internationalis.  Two projects that highlight women in leadership roles and whose work benefits women and their communities have been selected to receive the "Women: Sowers of Development" Prize to be awarded at the event on Sunday.
Caritas Internationalis' policy and advocacy officer, Martina Liebsch says of the two €10,000 prizes, one will be awarded to Caritas Nicaragua for its program helping women set up vegetable gardens which allow them to feed their families and also to sell their produce to their local communities.
Listen to Tracey McClure's interview with Caritas' Martina Liebsch:
The other prize winner, Reem Alhaswani, is a Syrian refugee who helped create "Basmeh Zeitooneh" (Smile and an Olive), an association which gives dignity and hope to hundreds of desperate Syrian and Palestinian refugee women in Lebanon.
The association's four community centers run an embroidery programme to help women learn job skills, a school and other projects that help refugee women in Lebanon support their families. It provides relief services and emergency items, psychological support for victims of domestic violence and organizes workshops on human rights.
Wide range of speakers putting their faith into action
Speakers at the Voices of Faith event in the Vatican Sunday include prize winners Alhaswani and Juana Bertha Duarte Somoza on behalf of Caritas Nicaragua and Nicaraguan farmer and Alba Marina Rosales Ruiz.
Somali refugee Suad Mohamed will speak about her experiences living for 17 years in Kakuma Refugee Camp in Kenya after her family fled civil war in her country.  She will tell the story of how her life changed and she was able to give back to her community when she was given the opportunity to study through a ground-breaking higher education program offered by Jesuit Commons: Higher Education at the Margins.
International Director of the program, Dr. Mary McFarland will explain how Jesuit Commons:HEM works with Jesuit Refugee Service and other on-site university partners to provide scalable, sustainable and transferrable higher education programs for more than 1400 students in camps in Kenya, Malawi, Syria, Jordan, Chad, Thailand and Afghanistan as well as students in rural Myanmar and Sri Lanka.
Other speakers include Mukti Bosco, co-founder and secretary general of the India-based Healing Fields foundation, who will share insights into what it takes to make quality healthcare affordable and accessible to the poor and marginalized in India.
Syriac Orthodox Sr. Hatune Dogan, Founder of Hatune Foundation International will recount her harrowing tales braving danger to help persecuted Christians in the Middle East.
Sr. Marta Pelloni, Founder of Infacia Robada (National Stolen Childhood Network) will tell of her experiences fighting the trafficking of women and children in Argentina.
A priest is also among the speakers Sunday.  Fr. Agbonkhianmeghe E. Orobator, S.J. is a Jesuit priest from Nigeria and the provincial of the East Africa Province of the Society of Jesus who will talk about the Boko Haram kidnapping of the Nigerian girl students and the importance of educating women.
Former Swedish Ambassador to the Holy See Ulla Gudmundson, Dr. Astrid Lobo Gajiwala who helped India's Catholic Bishops Conference develop its current gender policy, and Vatican Radio German Programme journalist Gudrun Sailer will also take part in a panel discussion as part of the event.
The event will be streamed live on the web: www.voicesoffaith.org starting at 14:00 Central European Time on Sunday 8 March.