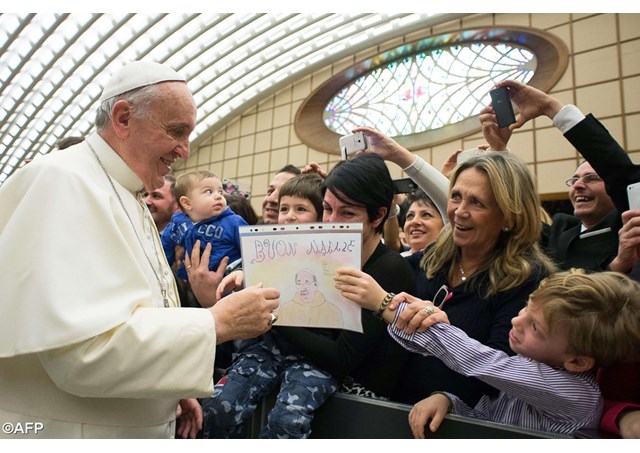 (Vatican Radio) The number of women who are employed at the Vatican  has continually increased in recent years. Vatican Radio's Gudrun Sailer investigated the issue ahead of the commemoration of International Women's Day on March 8th.
Listen to the interview with Gudrun Sailer:
When people speak of  those working at "the Vatican", they mean the employees of two distinct organizations: The Governorate for Vatican City State, is the government of the city-state, and includes organizations such as the Vatican Museums and Vatican Post Office; and the Holy See, which governs the Universal Church, and includes such organizations as the Roman Curia and Vatican Radio.
Sailer was able to determine that in the Governorate the number of women employees has nearly doubled over the past decade, from 195 in 2004 to 371 in 2014. This increase raised the percentage of female staff from 13% to 19%.
In the offices of the Holy See, there are 391 women, making up 18% of the workforce.  Four years ago, there were 288 women (17%).
Sailer's research showed the women who are employed at the Holy See are generally better educated than those who are employed by Governorate for Vatican City State.  Most employed by the latter work in areas which do not require a University degree, such as the supermarket, the various shops, and service positions in the Vatican Museums.
For the Holy See, however, 41% of women have University degrees, and work in professional positions (e.g. department heads, archivists, historians, and journalists.)
However, women rarely hold top positions.  Among Curial officials, there are only two women under-secretaries: Sister Nicoletta Spezzati at the Congregation for Religious and laywoman Flaminia Giovanelli at the Pontifical Council for Justice and Peace.
The first woman was hired at the Vatican exactly 100 years ago: Anna Pezzoli was hired by the Floreria, which deals with logistics for papal celebrations. By 1929, women were already filling professional positions, including creating the manuscript index at the Vatican Library.
However, women only began working at the Vatican in large numbers after the Second Vatican Council.
The first woman to hold a position of authority in a Curial office was the Australian Rosemary Goldie, who served as a vice-Secretary at the Council for the Laity until 1976 under Blessed Pope Paul VI. Pope St. John Paul II appointed the first female Undersecretary: Sister Enrica Rosanna at the Congregation for Religious.