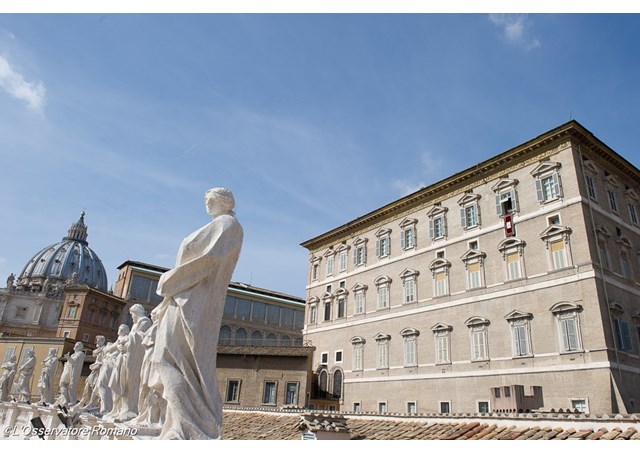 (Vatican Radio)  Pope Francis has approved provisional statutes governing the Holy See's economic entities, which include the Council for the Economy, the Secretariat for the Economy and a General auditor's office.
The new statutes - approved on a trial basis - were published in Italian on the Vatican website Tuesday.  They went into effect March 1st.
The statues codify the creation of the three separate bodies which will oversee all financial transactions, accounting and budgeting procedures within the offices and dicasteries of the Holy See and Vatican City State.
Under the statutes both the Secretariat for the Economy and the auditor's office will report directly to the Council for the Economy.
The Council is made up of 15 members — eight prelates and seven lay experts - appointed for a five-year term.  It is tasked with devising best practices in financial management, according to international standards and the Churches' social doctrine.
The Council will inspect budget forecasts and final budgets and draw up "recommendations to be submitted to the Holy Father for approval". The Council will also have the authority to request information from every Vatican office and will examine annual reports from the general auditor.
The General auditor's office will have the power to audit any office or body related to the Holy See or Vatican City State "in full autonomy and independence, and following the best practices recognized internationally concerning public administration."
It is also tasked with investigating reports of irregular and "anomalous activity" in financial transactions, budgeting, accounting and external contracting. This includes protecting the identity and confidentiality of those who come forward to signal irregular financial activities.
The Secretariat for the Economy will collaborate with the Secretary of State and is tasked with supervising all administrative and financial activities within Vatican City State. Moreover, it will be in charge of implementing the proposals and norms of the Council for the Economy.
The Secretariat will provide assistance to all Vatican offices and organizations in the implementation of standardized norms in financial and administrative management. The Secretariat will have the authority to check that Vatican offices adhere to these norms and to carry out corrective measures, including civil or criminal action and administrative sanctions, where necessary.