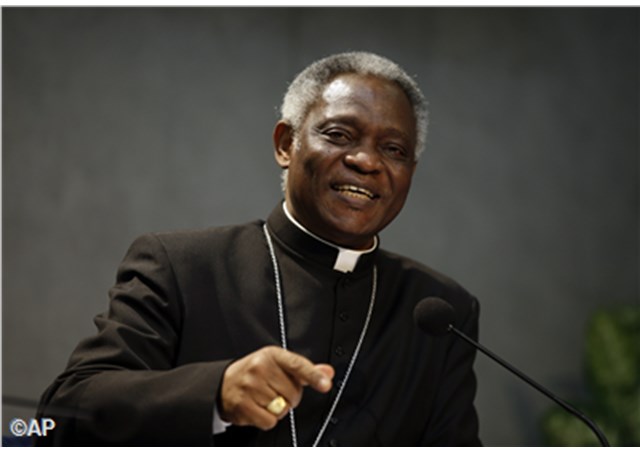 (Vatican Radio) A press conference was held in the Holy See Press Office Monday morning to present the Pan-Amazon Ecclesial Network (REPAM), established in 2014 in Brasilia, Brazil, during a meeting of bishops whose territories include Amazon regions, priests, missionaries of congregations who work in the Amazon jungle, national representatives of Caritas and laypeople belonging to various Church bodies.
"We are not talking simply about ecological issues – maintaining the trees which are threatened by the logging that goes on there – it is also about the biodiversity which is also being threatened by the fact when farms are created they basically go monocultural for intensity of production," said Cardinal Peter Kodwo Appiah Turkson, President of the Pontifical Council for Justice and Peace.
Listen to the interview with Cardinal Peter Turkson: 
"The indigenous population is also threatened by the fact that their natural habitat is taken away," he told Vatican Radio.
"When they talk about the Amazonian threat, it is not just that the forests are disappearing - and that the source of water and the atmosphere – but the different lifeforms are all under threat," Cardinal Turkson said.
The form in which REPAM is structured is meant to  serve as a model for other local churches in other countries facing similar challenges.
"This is an initiative that has been brought over here to put emphasis on the ecclesiality of the initiative," said Cardinal Turkson.