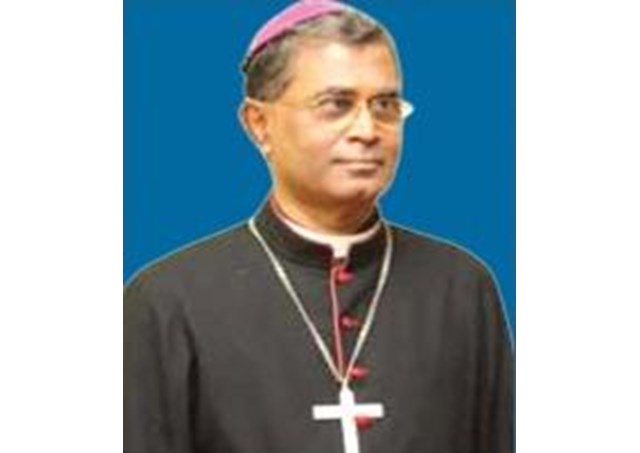 A Catholic bishop in India has urged diocesan priests to teach Church doctrines on family and marriage with compassion and tenderness. "I have heard of so many Catholics being rudely refused Eucharistic Communion because they are divorced persons and have remarried. We need to be kind and compassionate in communicating the Church doctrine and dogma. We should have polite dialogue with the faithful instead of rudely turning them away," Bishop Thomas Dabre of Poona (Pune) told the  members of the Conference of the Diocesan Priests in India (CDPI) on February 25. 
More than 75 priests representing various dioceses across India attended the three-day meeting in Nagpur, central India.  The conference addressed the theme, "Effective ministry to families in the light of the Synod." It also discussed issues threatening the future of Christian families and how diocesan priests could contribute to strengthen the spirituality in Christian families
Bishop Dabre, a member of the Office for Doctrine of the Catholic Bishops' Conference of India (CBCI), also lamented the rise of "contraceptive mentality" as couples and young people increasingly fall prey to use of contraceptives promoted by government agencies.  Faced with such a mentality shaped by relativism, hedonism and materialism, the Church has to continue its raise its prophetic voice on the values of marriage which is based on reason and divine revelation, the prelate explained.
Bishop Dabre expressed dismay over rampant advertising, sales and distribution of condoms and their easy access at market places, public events and sports arenas.  "Sexual morality has sharply and widely declined and has been trivialized. So many betrayals and crimes take place because of the easy accessibility of contraceptives," he said. The prelate while focusing on the papal encyclicals Humanae Vitae, Familaris Consortio and Gaudium et Spes, urged priests to adopt a "pastorally sound, credible and consistent doctrinal approach with humaneness."  He wants them to render all help so that people can live up to the doctrine, vocation and mission of the family.  (Source: Matters India)