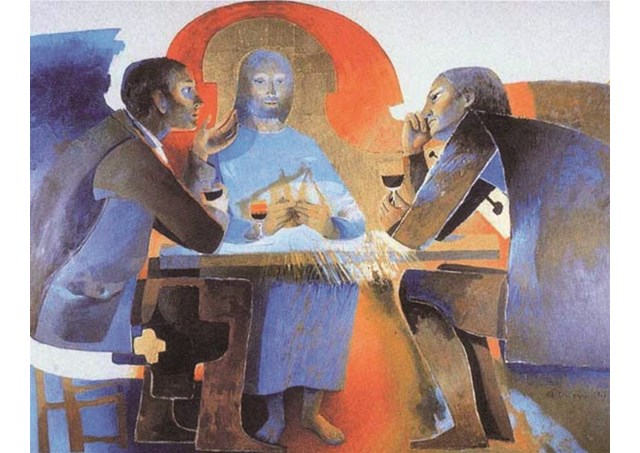 (Vatican Radio) The role of liturgy in evangelization is at the heart of a conference that starts on Wednesday at the Pontifical Gregorian University. The three-day event, co-sponsored by the Italian episcopal conference, takes its inspiration from Pope Francis' comments on the liturgy in his Apostolic Exhortation, Evangelii Gaudium: "Evangelization with joy becomes beauty in the liturgy...The Church evangelizes and is herself evangelized through the beauty of the liturgy, which is both a celebration of the task of evangelization and the source of her renewed self-giving" (24).
Intended to offer a diverse series of workshops on the liturgy, the congress will be attended by bishops, liturgists, and catechists, as well as seminarians and students.
Fr Nicolas Steeves, a professor of the Gregorian University and moderator at the conference, affirmed that the connection between liturgy and evangelization is at the heart of the Church's message.
Listen to Andrew Summerson's interview with Fr Nicolas Steeves:
"Often when we think of evangelizing, we might think of people climbing on a box on the street and preaching the Gospel or people canvasing a neighborhood," he said. "Actually, the Church thinks that celebrating the liturgy in a beautiful and meaningful way is a means of evangelizing."
Fr Steeves explained that liturgy evangelizes because people gain knowledge through their senses, and the liturgy uses gesture to strike the senses.
"It's an analogy between the way God became present in the Incarnation of the word in Jesus Christ and [the way] the liturgy tries to touch us, so that the spirit of God can touch our senses and make us realize how real God's love and saving power is for us," he said.
Fr Steeves remarked on the high number of students who registered for the conference—far more than expected. With such high numbers, he said he hopes the conference will highlight the need to teach theology in relation to liturgy, as recommended by the Second Vatican Council's document on priestly formation.
"Hopefully with these future priests being trained right now, this [connection] can be fleshed out in parishes, monasteries, and sanctuaries in the coming decade," he said.