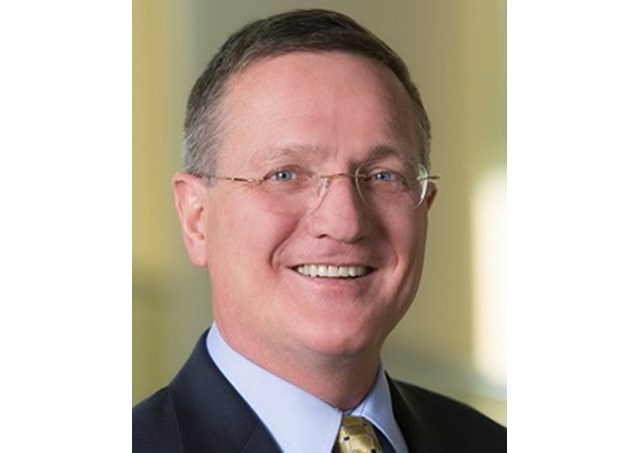 (Vatican Radio)  "Religious freedom is about the freedom to love people and to love our neighbor:"  that's the radical idea of the President of the Religious Freedom and Business Foundation, Brian Grim who recently talked to Vatican Radio's Tracey McClure about ways to combat the rise of religious extremism. Grim, a member of the World Economic Forum's council on the role of faith, says the world needs an innovative response to radicalization and it should include both love and business.
Listen to Tracey McClure's interview with Brian Grim:
Formerly a senior researcher for the U.S.-based Pew Research Center, Grim is a leading expert on international religious demography and the socio-economic impact of restrictions on religious freedom.
Love is radical
A Catholic who brings his faith proudly to his work, Grim recounts an episode from his college years at the height of U.S.-Iran tensions in the 1970s.  To curb anti-Iran sentiments inflaming the university community, he and friends in campus ministry distributed flyers citing Scripture and inviting students to love their Iranian neighbors.  Their efforts were met with anger and insults.  Grim says the moment was a pivotal one for him, making him realize "the most radical thing in the world is love."
Speaking of the disturbing numbers of young Muslims turning to an extremist form of Islam, Grim says his work is increasingly geared to raising awareness about "radical love."  "If you want to counter radicalization," he says, "what more radical way to do it than caring about your neighbor?"
Studies show that radical extremism can appear during times of economic downturn
"In the year before ISIS (or so-called Islamic State) made its horrific blitzkrieg across northern Iraq," Grim notes, "the Pew Research Center did a survey and they found that the leading concern of the Iraqi public wasn't religious conflict, it wasn't crime, it wasn't corruption – all these things were concerns – but the number one concern was unemployment: jobs."
ISIS then zeroed-in on the areas of greatest opportunity and took advantage of them, filling the void and profiting from them, Grim asserts.
Business: a tool kit needed in the diplomacy tool bag
While Grim admits that providing jobs and new business in areas at risk of radicalization is no heal-all, he says this element is missing in strategic dialogue.
What is missing, Grim says, is a willingness to look at situations like Iraq as opportunities for business development rather than seeing them solely as problems.  Business, he affirms, can be part of the solution and needs to be "a new tool kit in the diplomacy tool bag."
Many businesses, he points out, are engaged in peacemaking around the world but "go untapped."
"Business is a powerful tool to do good," Grim asserts. "Business is really at the crossroads of creativity, commerce and culture.  Within businesses, you have three quarters of the world's adults working.  They spend their lives there, they're innovating, and if faith can be freely expressed within the workplace, people can have ideas that can help change the world for the good."
Pope Francis's call for a new framework for impact investments
Grim quotes Pope Francis who has called for an international framework to promote high impact investments "to combat an economy that excludes and discards."  Asked how he envisions such a framework, Grim responds "much of it has to be driven by knowledge and experience."
He cites one tour company in the Holy Land which organizes "meet and greet" tours between Palestinians and Israelis as an example of a profitable business which also "made a difference."
It's a very small example of an impact investment, Grim admits, but he adds, "there needs to be a framework where people put this on the table right from the start and I think that's what Pope Francis is calling for: this international framework so that when we need to think how to counter ISIS, somebody says: 'now, let's bring in the business people to look at what the strategic opportunities are.'  And that forum doesn't exist – there is no framework to look at this in a strategic way. So Pope Francis is on to something."
Listen to the interview above for Grim's "tool kit"  to how almost anyone can make a difference!
see also: The Francis effect on Benedict's vision for Europe and more