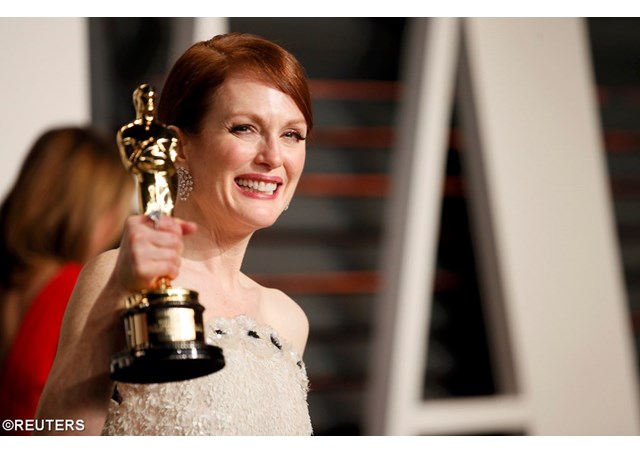 (Vatican Radio) At the Academy Awards in Los Angeles on Sunday night Julianne Moore won the Best Actress Oscar for her portrayal of a woman who is diagnosed with the early onset of Alzheimer's disease, in the film "Still Alice".
In accepting the award she said the movie shines a light on the disease, saying, ``People with Alzheimer's deserve to be seen.''
Her sensitive portrayal has been praised by critics but also by those affected.
Alzheimer's Research UK is a charity specialising in finding preventions, causes, treatments and a cure for dementia. 
According to the charity, Alzheimer's develops when two proteins called amyloid and tau build in the brain, causing nerve cells to stop functioning properly and communicating with each other.
Early symptoms of Alzheimer's include memory loss, confusion and disorientation, and problems with language.
Speaking to Vatican Radio, the organisation's Head of Communications, Tim Parry said that Alzheimer's is a little understood disease.
Listen to Lydia O'Kane's interview with Tim Parry
"I think commonly people associate Alzheimer's disease with elderly people, people over the age of sixty five and it's certainly fair to say that the vast majority of cases of Alzheimer's are within people who are over the age of sixty five, but around 40 thousand people here in the United Kingdom have early onset dementia, so that's people who are younger that sixty five" and the character that Julianne Moore plays in the film "Still Alice is in her early 50's."
He goes on to say that with regard to prevention and cure, "there is a lot of research that's going on in terms of helping people to reduce their risk of Alzheimer's disease later in life, so we know that a healthy diet and better heart health and doing some exercise, all these things that we know that are very good for our heart health stand true for Alzheimer's disease..."