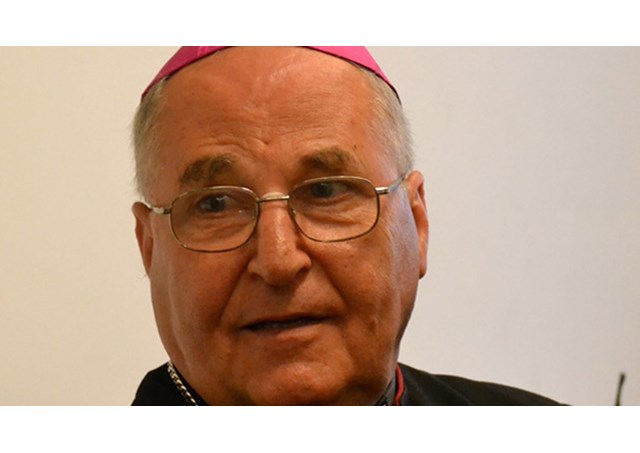 (Vatican Radio) Bishop Shlemon Warduni described the grave situation of violent extremism in Iraq and the Middle East as "the struggle of the world." 
In an interview with Vatican Radio, the Chaldean auxiliary bishop of Baghdad said "the situation is always tragic" because the so-called Islamic State fighters "do what they want" and also because "there are obviously many people around the world that are helping them" by selling them arms.
Listen to the report:
The killing that is happening at the hands of Islamic extremists in the Middle East and elsewhere in Africa is a genocide, he said, agreeing with the term used by United States President Barack Obama to describe the ongoing killing.
"The international forces could do something, if they wanted," said Bishop Warduni.
"We have cried out and we always cry out: do not sell arms," he emphasized. "There is no need to bomb, but there is the need to stop selling arms and to dialogue."
He said Christians want to leave the country and the majority of Iraq's population does not want violence and terrorism. He also said most do not want a fanatical Islam but a moderate Islam, so as to live peacefully and with tranquility.  
"We hear that they say: moderate Islam is better; we do not want a fanatical Islam, which makes life hard for everyone, not just Christians or for other religions but also for Islam, because many of them are killed. For this reason, the majority prefers a moderate religion, in order to live peacefully on this earth."
The bishops of Iraq have repeatedly warned about the dangers of entering into armed conflict, even prior to the war that broke out about 15 years ago, he said.
"War destroys everything. War sows terror, hatred, and no one gains anything," he said. "Despite all the good counsel at the time from the Holy Father and from people who love humankind, there was war."
He recalled the two commandments Jesus gave: "Love God and love your neighbour. These can save humankind," he said.
"Only prayer can do something," he continued, calling on all Christians this Lent to do all they can to ask God for peace and security in the world. 
(Interview by Fausta Speranza; article by Laura Ieraci)