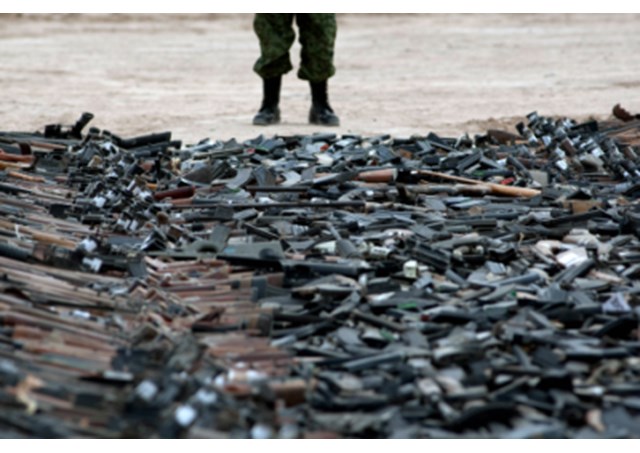 (Vatican Radio) The Mexican Attorney General's office has confirmed seizures of firearms and cartridges at Mexico City's International Airport have surged almost 600 percent between 2012 and last year.
Listen to the report by correspondent James Blears: 
Mexican drug cartels ship tons of narcotics one way into the United States while vast amounts of money and a deluge of guns flow South in return. More than 90% of illegal firearms seized in Mexico originated in the United States.
More than 100,000 people have died in Mexico's ongoing eight year drug war and countless thousands have vanished.