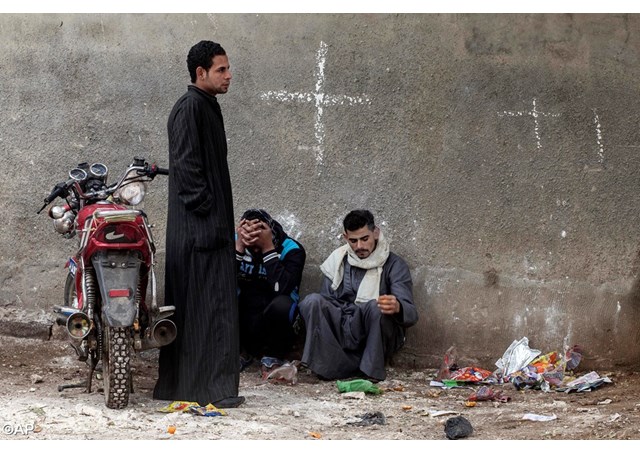 (Vatican Radio) Pope Francis on Monday denounced the murder of 21 Coptic Christians by ISIL militants in Libya. The Islamist terrorist organization released a video of the killings on Sunday. 
Speaking in Spanish to an ecumenical delegation from the Church of Scotland, the Holy Father noted those killed only said "Jesus help me."
"They were killed simply for the fact they were Christians," Pope Francis said.
"The blood of our Christian brothers and sisters is a testimony which cries out to be heard," said the Pope.  It makes no difference whether they be Catholics, Orthodox, Copts or Protestants. They are Christians! Their blood is one and the same. Their blood confesses Christ.''
Pope Francis said that in remembering these brothers and sisters who have been murdered simply for confessing Christ, Christians should encourage one another in the ecumenical goal, noting the "ecumenism of blood."
"The martyrs belong to all Christians," he said.