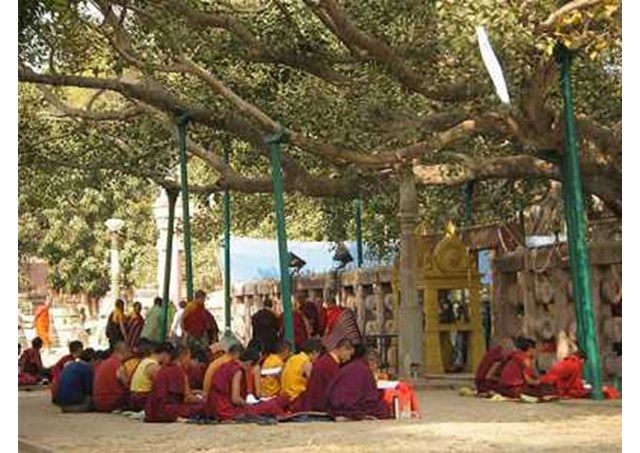 15 delegates from the Pontifical Council for Inter-religious Dialogue, and 15 representatives of the three main Buddhist denominations - Theravada, Vajrayana, and Mayahana - met at Bodh Gaya, a Buddhist site in Bihar (India), on Wednesday  to discuss the family, understood both as the "basic cell of society," as well as the expression of "global solidarity" between the different religions. After the gathering, set to end on Friday, the Vatican delegates will travel to Varanasi (Uttar Pradesh) for a similar event with Hindu and Muslim spiritual leaders.
Mgr Felix Machado, bishop of Vasai, president of the Office for Ecumenical and Inter-religious Affairs of the Federation of Asian Bishops' Conferences (FABC) and of the Office for Inter-religious Dialogue of the Catholic Bishops' Conference of India (CBCI), is present at the event along with Mgr Salvatore Pennacchio, apostolic nuncio to India. "Both of our religious traditions and cultural experiences affirm the beauty of the family," the prelate told AsiaNews. "By reflecting on this, our leaders can examine and propose ways to support and revitalise family life in order to make human society prosper."
"The aim of our bilateral dialogue is to support each other in the work of strengthening the family, the basic unit of society, the nation and global solidarity," Mgr Machado added. The issue of "The family and children does not touch only Catholics," he explained. "In almost all cultures of the world, and in most religions, concerns have been raised about attacks against the institution of the family."
Spiritual leaders are expected to focus in particular on the difficult situations in which many children find themselves. "My thoughts," said the Bishop of Vasai, "go to those born out of wedlock who experience depression or develop long term psychosomatic disorders that result from divorce; not to mention the children victim of human trafficking or abuse." In view of this, "We intend to look for new ways to help our children."
Bodh Gaya is a religious site associated with the Mahabodhi Temple Complex and the Bodhi tree. Here, according to tradition, Siddhartha Gautama attained enlightenment and became the Buddha.