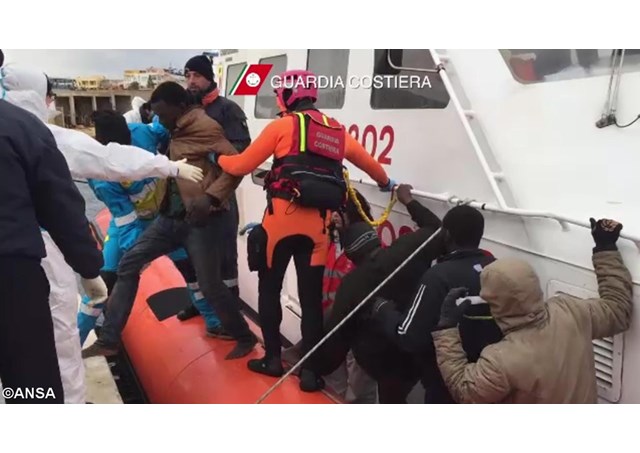 (Vatican Radio) Pope Francis has appealed for solidarity and aid for migrants who cross the Mediterranean Sea in search of refuge.
Listen to Lind Bordoni's report: 
His call for increased attention and aid follows news of the death of over 300 migrants who have drowned or died of hypothermia  in the latest deadly tragedy of the sea.
In his appeal at the end of the weekly General Audience, the Pope said he is "following with preoccupation news from Lampedusa where there have been more deaths amongst the migrants caused by cold during their journey across the Mediterranean".
"I wish to assure my prayers for the victims and once again encourage solidarity so that no one is without necessary aid" he said.
     
A statement from the United Nations refugee agency said survivors coming ashore today had reported that another rubber boat was unaccounted-for, likely raising the toll. 
Earlier this week, the Italian coast guard reported that at least 29 people had died from hypothermia while travelling from north Africa to Italy's coast.
Criticism has been voiced regarding the new EU-backed rescue patrol as ineffective for saving lives. 
The European Union took over Mediterranean patrols after Italy phased out its robust "Mare Nostrum" operation, launched last year after 360 died off the coast of Lampedusa in 2013, saving thousands of lives.