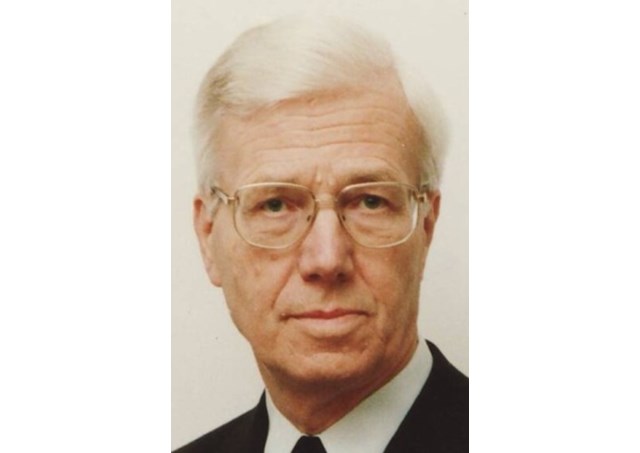 (Vatican Radio) The eminent theologian, Cardinal Karl Josef Becker, SJ, passed away in the early hours of Tuesday morning, after several months of increasingly grave and painful illness. Ordained a priest in 1958, ten years after entering the Society of Jesus, Fr. Becker, SJ, (as he preferred to be known even after his elevation to the Cardinalate in 2012) was for more than four decades missioned to the Pontifical Gregorian University, serving actively as Professor of Dogmatic Theology from 1969-2003, and then for a dozen years as Professor-emeritus.
Cardinal Becker is remembered as a teacher, who happily shared his prodigious intellectual gifts and erudition with students and fellow professors in a spirit of humility and selfless generosity.
Especially during the years of his retirement from full-time teaching, Cardinal Becker, SJ, dedicated himself increasingly to the study of world religions, in particular in their relations to the Catholic Church - a study that took him around the world and saw him make friends with people in many different religious traditions. These years of study culminated in the 2010 volume, Catholic Engagement with World Religions: a comprehensive study, which he jointly  edited with Prof. Ilaria Morali, Prof. Gavin D'Costa and Prof. Maurice Borrmans, M.Afr. 
In addition to his academic work, Cardinal Becker served from 1985 as a Consultor to the Congregation for the Doctrine of the Faith, making particular contributions to the 1997-1999 dialogue between the Catholic Church and the Lutheran World Federation that produced the Joint Declaration on Justification, and taking part in the eight sessions (2009-2011) of the working group of the Ecclesia Dei commission with the Society of St. Pius X.