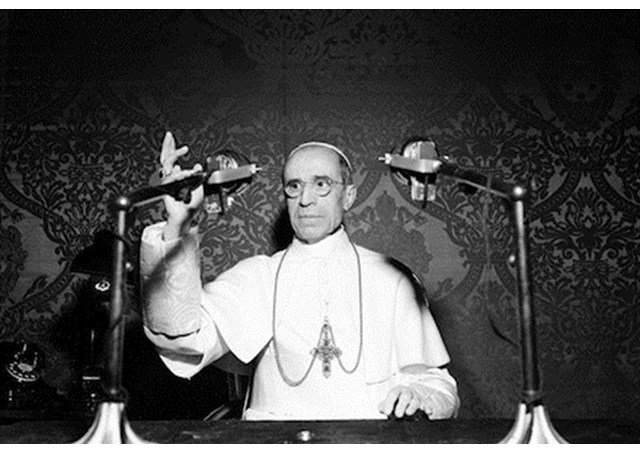 (Vatican Radio) As we celebrate the anniversary of the founding of Vatican Radio which took place on the 12th of February 1931 Veronica Scarisbrick steps back in time to bring you some sound clips from a radio message sent hurtling through the air waves by Pope Pius XII in 1947.
Addressed to American Catholics it's a message which strays away from that  official, rather austere image of this war time Pontiff. The tone of voice is gentle, the words enchanting as he says: "We seem to see your smiling eyes and happy faces upturned eager to greet us and tell us, oh so many things, how much you love Jesus once a child like you".
In this programme Veronica Scarisbrick also shares with you testimonies from some of those who have personal memories of this pontificate during less formal occasions such as family gatherings! Among these episodes are memories shared by the great nephew of  Pius XII, baptised Eugenio like him!
Other people to share their memories of this pope are Cardinal William Wakefield Baum who recalls how far from being on the wrong side of the era of change Pius XII set the stage for the great renewal of the Church and Monsignor Charles Burns who highlights the deep significance of the Holy Year of 1950.
Among the other guests in this programme are the late Rosminian Father John Charles Roux and the late Count Carlo Cardelli both of whom lift  the figure of Pius XII off the pages of our history books.
A programme presented and produced by Veronica Scarisbrick: