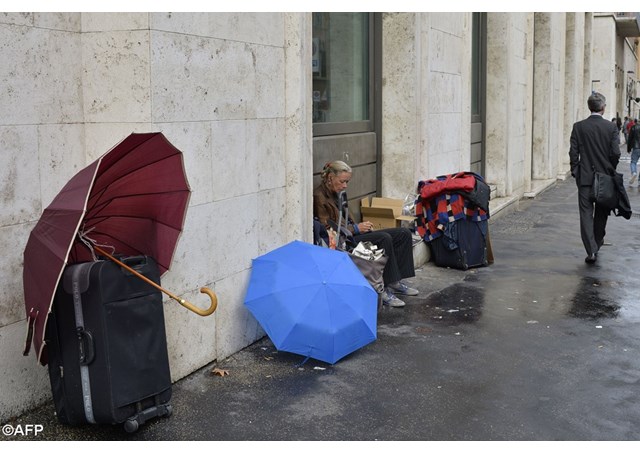 (Vatican Radio) Work has now been completed on the building of three showers and a barber's booth for the homeless under the colonnades of St Peter's Square. The shower unit was commissioned by Pope Francis after learning from his Almoner that homeless people in Rome lacked places where to wash themselves or have their hair cut.
Listen to this report by Susy Hodges: 
The 3 showers and the barber's booth have been installed in an existing lavatory block used by pilgrims and tourists visiting the Vatican area that was completely refurbished for this purpose. The showers will be available every day, except on Wednesday during the Pope's general audience and when celebrations take place, either in St Peter's Basilica or in the Square.
The barber service will be available on Monday between 9am and 3pm.  A number of barbers in Rome have volunteered to offer their services as well as final-year students from a hairdressing school in Rome.  Sisters from Mother's Teresa's Missionaries of Charity Order will be among those helping to welcome the homeless who come to use the showers.
Each of the homeless people using the shower units will receive two free kits, a complete change of underwear and a kit containing towel, soap, toothpaste and brush, deodorant plus razor and shaving cream for the men. Many of the articles have been offered free of charge by various firms and private individuals who have wanted to show their solidarity with this project. The Pope's Almoner will be responsible for purchasing, as needed, future supplies using money raised from the selling of parchments with a Papal Blessing. 
The shower block is expected to open its doors for Rome's homeless people very shortly.