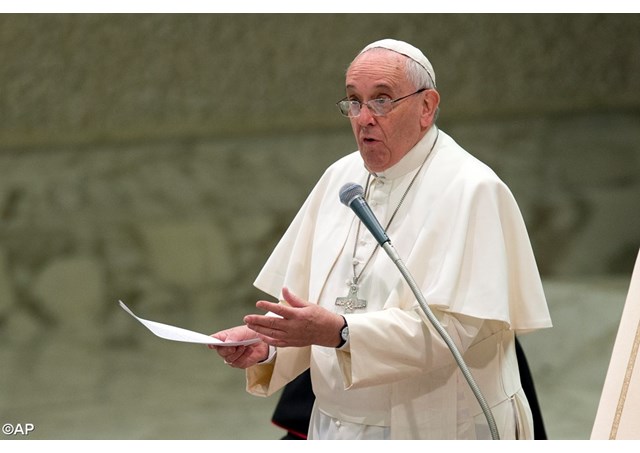 (Vatican Radio) Pope Francis met on Friday with Italy's Prefects, thanking them in particular for the way they coordinated the reception of so many migrant men, women and children who have recently landed on Italian shores.
Listen to our report:
In his encounter with the local government officials, the Pope said they play an important role in creating cohesion between local communities and Italy's national administration. He noted the way they have been called upon to handle the many immigration emergencies that the country has experienced, striking a delicate balance between application of the law and respect for the human rights of each individual.
Pope Francis also spoke of the excellent cooperation of the Prefectures with local dioceses and parishes, that also seek to promote human development and serve the common good of the country through education and other social services.
Noting the way the prefects strive to balance the demands of human promotion with loyalty to their institutions, the Pope urged the officials to remember they are never just dealing with abstract questions, but rather with the concrete hopes of men and women, whose problems have intensified in these times of economic uncertainty