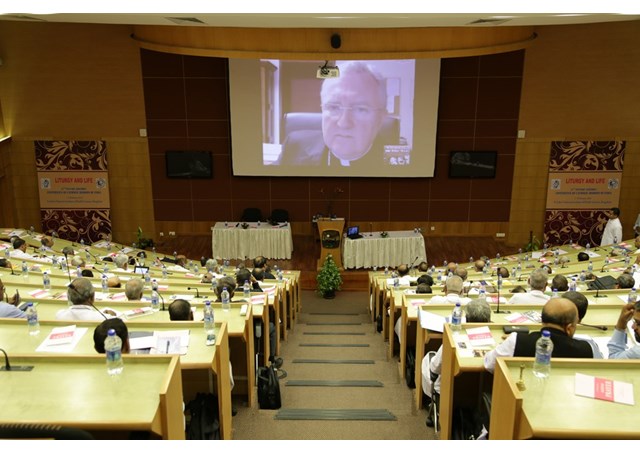 The Conference of Catholic Bishops of India (CCBI)  alleged that two key Vatican officials who were to address the 27th National Assembly of the Conference of Catholic Bishops of India (CCBI) in Bengaluru which began on February 3 had been denied visa.
Archbishop Arthur Roche, Secretary of the Congregation for Divine Worship and the Discipline of the Sacraments, and Archbishop Protase Rugambwa, President of Pontifical Mission Societies and Adjunct Secretary to the Congregation for the Evangelization of Peoples, were key resource persons for the week-long conference.
CCBI held  the session in which the two officials were scheduled to participate through video conferencing.
Though the two officials had applied for visa in mid-December, their applications were kept pending till the last minute and rejected, a CCBI statement said.
Sources claimed that even after the intervention by Vatican's Secretary of State office the visa applications were kept pending.

Fr Stephen Alathara, deputy secretary general, CCBI, on Wednesday said the bishops were denied visa on technical grounds. "They were to leave the Vatican on Monday. They had applied for visa in December 2014," Alathara said.

Sources in the ministry of external affairs said the bishops did not have the Vatican passports. "All others coming as representatives of the Vatican were issued visas. The two had applied like any other passport holders. The MEA denied them visas on the advice of the home ministry," said a source.

Alathara said CCBI would take up the matter with the Centre. "In the backdrop of incidents like Ghar Wapsi, the denial of visas could affect India's secular status in the Vatican and in international circles."

140 Bishops from across the country are meeting  in Bangaluru to chalk out ways to revitalize the liturgical life of the priests, religious and laity for renewal and meaningful worship service.