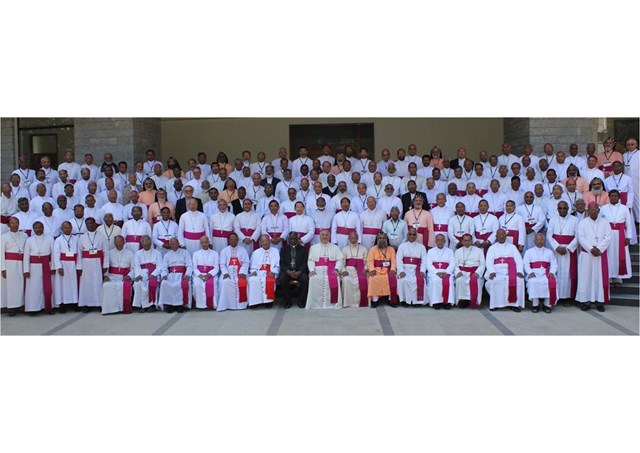 "Liturgy is the way we pray. There is need to make prayers more participatory and more effective,"  said Cardinal Oswald Gracias, CCBI president, at a press conference ahead of 27th Plenary assembly of the Conference of Catholic Bishops of India (CCBI) which began on February 3 in Bangaluru. 
140 Bishops from across the country are in Bangaluru to chalk out ways to revitalize the liturgical life of the priests, religious and laity for renewal and meaningful worship service.
The  best international experts on liturgy- Archbishop Arthur Roche, Secretary of the Congregation for Divine Worship and the Discipline of the Sacraments (from the Vatican) and Archbishop Protase Rugambwa, President of Pontifical Mission Societies and Adjunct Secretary to the Congregation for the Evangelization of Peoples- will address the conference on 'Liturgy and Life'.
Archbishop Salvatore Pennacchio, Apostolic Nuncio to India and Nepal, inaugurated the event at St. John's Nursing College Auditorium in the presence of bishops from 131 Latin Rite Dioceses in the country. Bishop Varghese Chakkalakal of Calicut, CCBI Secretary General, said that 'liturgy is not mere ritual. But it should help to take people to God and help build interpersonal relationships." "Liturgy is not reciting prayers. It has to make our prayers meaningful," pointed Archbishop Bernard Moras of Bangalore. (UCAN)