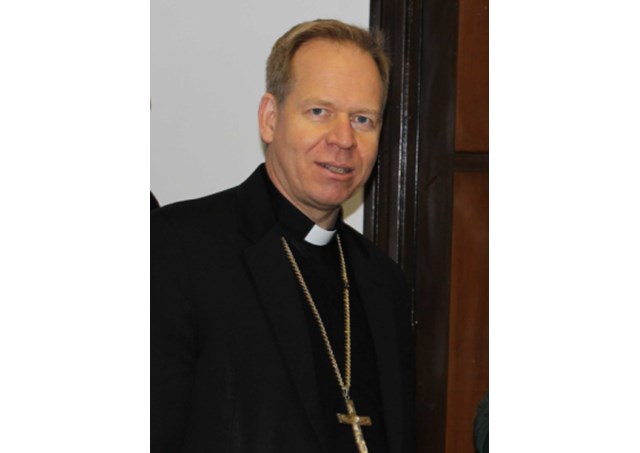 (Vatican Radio) The Archbishop of Vilnius, Gintaras Linas Grusas was amongst those received in audience on the  morning of the 2nd of February by Pope Francis.
Archbishop Grusas who is also the President of the Lithuanian Episcopal Conference, was part of the small group of bishops on their Ad Limina visit. 
Speaking to Vatican Radio immediately after the audience with the Pope, the Archbishop expressed his joy for the "fraternal" atmosphere of the meeting and spoke of the challenges facing the Church in Lithuania today.
Listen:
"We see the Holy Father as pastor, as one who has care for all the people in the Church" he says.
With the small group of Lithuanian bishops – Grusas points out – he is particularly paternal because "our Bishops' Conference is not very big and it has just been renewed".
 
He says that out of the 10 active bishops half of them are on their first ad limina visit and many of them are relatively young, as bishops, in age.
The other half – he says - are the ones the Pope referred to in his discourse as the 'heroic part' because "several of them still have the experience of the underground Church and some of them were leaders, as priests, of the underground church, so we have this mix of the old and the new coming together to visit the Holy Father".
He speaks of the challenges that are different to what they were 25 years ago with a lot of the challenges coming in from the West which are similar to the main pastoral challenges faced by other European nations.