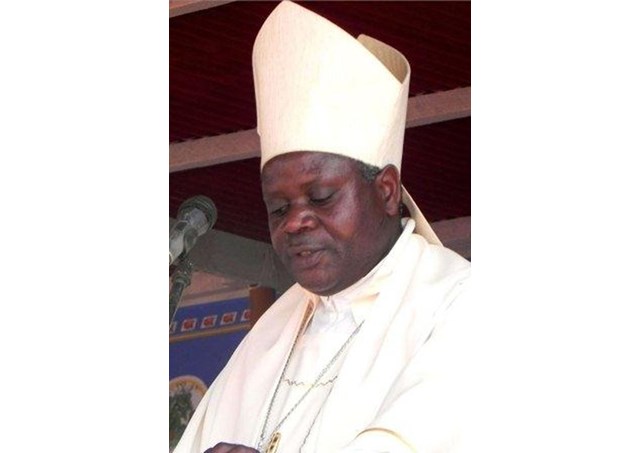 Malawian Bishop, Joseph Mukasa Zuza, the Ordinary of Mzuzu Diocese and President of the Episcopal Conference of Malawi (ECM) has tragically died in a car accident 16 January.  
ECM Communications Secretary, Father Andrew Kaufa confirmed the death of Bishop Zuza. "Bishop Zuza was involved in a road traffic accident and has passed-on while being attended to in Mzuzu," Father Kaufa stated.
Fr. William Turnbull, the Delegate Superior of the Missionaries of Africa in Malawi said Filiyanus Ekka, a Missionary of Africa, was travelling back to Mzuzu from Lilongwe by bus when he spotted the Bishop's car by the side of the Chikangawa-Nthungwa road in Mzimba district. He got the driver to stop and found that the Bishop had just been involved in a road traffic accident. He had been thrown out of the car. According to Filiyanus, the Bishop was conscious all the way to the hospital. He died at the hospital as he was being attended to. 
Malawian President, "Peter Mutharika has sent a message of condolences to the entire Catholic Church of Malawi and to the Episcopal Conference.
Bishop Zuza will be greatly missed by many Malawians, the Association of Member Episcopal Conferences in Eastern Africa (AMECEA) as well as those who knew and loved him. As President of the Episcopal Conference, he always spoke his mind which sometimes rattled Government officials. He was a Bishop who exercised the prophetic ministry with great concern for many of Malawi's voiceless. He was also known for his pastoral zeal and simple way of life. For example, he had no problems going into the market to do his own shopping for groceries or vegetables.
Last October, Bishop Zuza represented Malawi at the Synod on the Family that was held in the Vatican. Speaking to Vatican Radio's English Service for Africa, he spoke of Malawi's concerns with regard to Western influences in his country. According to Bishop Zuza, some organisations in Malawi were using money to entice poor young people to adopt un-African lifestyles and unions at the expense of marriage between a man and a woman. "In Malawi, these organisations are using money to influence young people to promote same-sex unions," Bishop Zuza said at the time.
Bishop Zuza was born on 2 October 1955, ordained priest in 1982 and appointed Bishop of the northern diocese of Mzuzu in 1995.
(e-mail: engafrica@vatiradio.va)