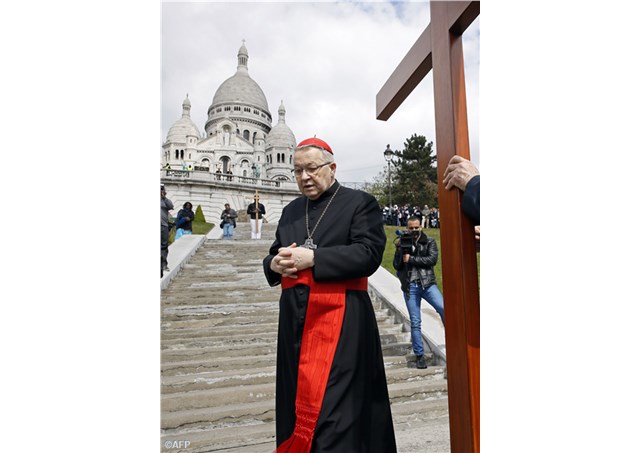 The Archbishop of Paris, Cardinal André Vingt-Trois, has issued a statement condemning the attack in Paris on Wednesday, in which suspected Islamic terrorists killed a dozen people at the offices of a satirical journal that had published cartoons of Islamic figures. 
"Following [Wednesday's] attack at the offices of Charlie Hebdo," says the statement from the Archdioceseof Paris, "Cardinal André Vingt-Trois, Archbishop of Paris, from Rome expresses his horror and his deep compassion for the families and friends of the victims. With the Catholics of Paris, he condemns this act of barbarism and calls for people to work ever more diligently to build relationships of peace and mutual respect in our society."
 The statement from Paris goes on to say that the Catholic Church in the city will be participating in the national day of mourning on Thursday, tolling the bells of Notre Dame cathedral at noon, and offering Mass for the victims and their families.