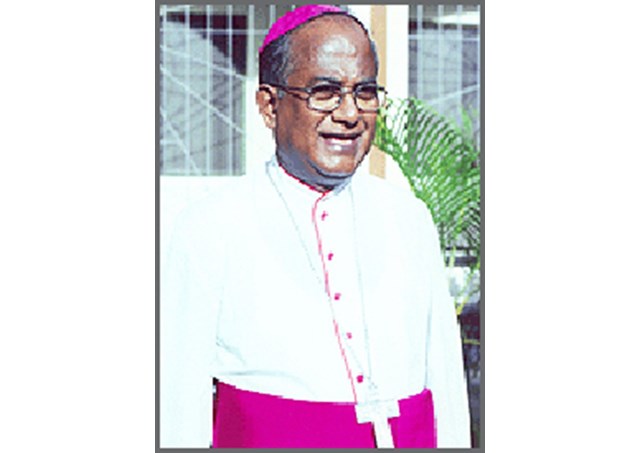 Retired Archbishop Paulinus Costa of Dhaka, Bangladesh, passed away Jan. 3 following a heart attack.  He was 78.   The prelate who was sick, complained of uneasiness after lunch on Saturday and was rushed to the hospital where he died.  He is remembered as a religious and spiritual leader not just by Catholics but also by members of other religions in the south Asian nation.
Archbishop Costa was born at Rangamatia on Oct. 19, 1936 and was ordained priest on Dec. 21, 1963.  Following his appointment as Bishop of Rajshahi on Jan. 11, 1996 by St. John Paul II, was he was  consecrated bishop on Apr. 26 that year.  Pope Benedict XVI transferred him to Dhaka Archdiocese on July 9, 2005, following the retirement of Archbishop Michael Rozario.  Archbishop Costa retired on Oct. 22. 2011. 
Archbishop Costa was known for his commitment to peaceful coexistence among various religious communities in a country where Muslims form over 90 percent of the population.  For his efforts he was honoured with the Mahatma Gandhi Peace Award in 2007 and the Human Rights Legal Aid Society awarded him for his significant contributing to the defence of human rights in Bangladesh. 
In a condolence message,  former Bangladesh Prime Minister and leader of the opposition Bangladesh Nationalist Party (BNP),  Khaleda Zia noted Archbishop Costa was tolerant towards all religions. She prayed for the eternal peace of his departed soul and conveyed deep sympathy to his bereaved family members, the faithful and well-wishers.   
‎ ‎