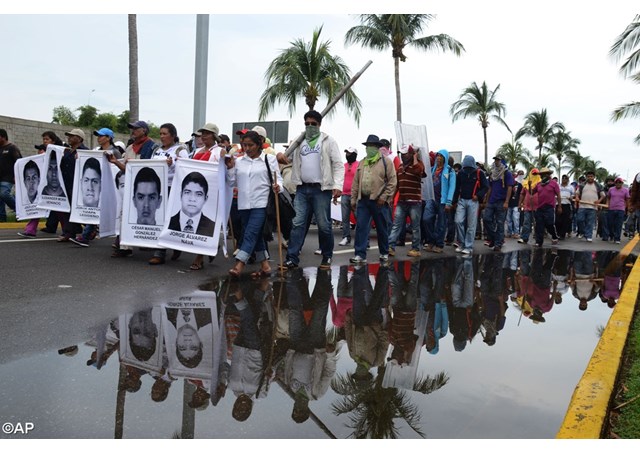 (Vatican Radio) Mexican Authorities have captured some of the major leaders of the Mexican drug cartels during 2014, but have been confronted by the worst law and order catastrophe in many years.
Listen to the report by correspondent James Blears:
The leaders of the Juarez, Gulf, Tijuana and Beltran Levya drug cartels, have been captured by the Mexican Military in brilliantly planned and meticulously maneuvered operations, dealing severe blows to organized crime in Mexico. The biggest arrest was in February, when Joaquin "Shorty" Guzmán, who headed the Sinaloa cartel- Mexico's richest, most powerful and most influential international crime syndicate, was taken into custody.  These triumphs were overshadowed by the events of September 26th in the Southern City of Iguala in the State of Guerrero.   During a protest, Municipal Police arrested and handed over 43 student teachers to gangsters, who then massacred them, incinerated the remains  and threw the charred ashes into a river.
The horror, revulsion and sheer incredulity at this betrayal by local law and order, has formed shock waves which have swept across the country.
Municipal Police nationwide are now under direct State Police control.